{"menuItems":[{"label":"Best cryptocurrency wallets","anchorName":"#best-cryptocurrency-wallets"},{"label":"Ledger Nano S Plus u2013 Best wallet overall","anchorName":"#overall"},{"label":"Ledger Nano X u2013 Best hardware wallet","anchorName":"#hardware"},{"label":"Exodus u2013 Best wallet for beginners","anchorName":"#beginners"},{"label":"Ledger Nano S Plus u2013 Best value crypto wallet","anchorName":"#value"},{"label":"Atomic Wallet u2013 Best desktop wallet","anchorName":"#desktop"},{"label":"Trust Wallet u2013 Best mobile wallet","anchorName":"#mobile"},{"label":"Coinbase Wallet u2013 Best exchange wallet","anchorName":"#exchange"},{"label":"Coinomi u2013 Best multi-crypto wallet","anchorName":"#multi"},{"label":"Trezor Model T u2013 Best wallet for experienced…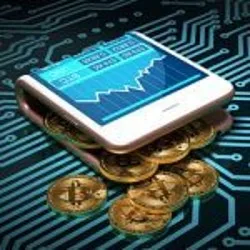 {"menuItems":[{"label":"Best cryptocurrency wallets","anchorName":"#best-cryptocurrency-wallets"},{"label":"Ledger Nano S Plus u2013 Best wallet overall","anchorName":"#overall"},{"label":"Ledger Nano X u2013 Best hardware wallet","anchorName":"#hardware"},{"label":"Exodus u2013 Best wallet for beginners","anchorName":"#beginners"},{"label":"Ledger Nano S Plus u2013 Best value crypto wallet","anchorName":"#value"},{"label":"Atomic Wallet u2013 Best desktop wallet","anchorName":"#desktop"},{"label":"Trust Wallet u2013 Best mobile wallet","anchorName":"#mobile"},{"label":"Coinbase Wallet u2013 Best exchange wallet","anchorName":"#exchange"},{"label":"Coinomi u2013 Best multi-crypto wallet","anchorName":"#multi"},{"label":"Trezor Model T u2013 Best wallet for experienced users","anchorName":"#experienced"},{"label":"Ledger Nano S Plus u2013 Best wallet for staking","anchorName":"#staking"},{"label":"MetaMask u2013 Best Web3 wallet","anchorName":"#web3″},{"label":"Crypto.com DeFi Wallet u2013 Best wallet for DeFi","anchorName":"#defi"},{"label":"XDEFI Wallet u2013 Best wallet for NFTs","anchorName":"#nfts"},{"label":"Compare cryptocurrency wallets","anchorName":"#compare"},{"label":"What is a crypto wallet?","anchorName":"#whatis"},{"label":"How do cryptocurrency wallets work?","anchorName":"#how"},{"label":"Types of cryptocurrency wallets","anchorName":"#types"},{"label":"How to choose the best crypto wallet","anchorName":"#choosing"},{"label":"How to use a crypto wallet","anchorName":"#using"},{"label":"How to keep your crypto wallet safe","anchorName":"#security"},{"label":"Bottom line","anchorName":"#bottom-line"},{"label":"Frequently asked questions about crypto wallets","anchorName":"#faqs"},{"label":"Read our crypto wallet reviews","anchorName":"#a-z"}]}
Each year, we conduct an extensive review of crypto wallets available in Australia. To arrive at these picks, we've compared more than 50 wallets on features like security, usability, cost and supported coins.
The picks below are designed to help you choose the best wallet for your goals and holdings. Since some wallets are better at some things than others, it's common to use multiple wallets at once. For instance, you might use one wallet for staking and another for its Web3 features.
Regardless of what you choose, it's a good idea to pair any software wallet with a hardware wallet for added security.
A cryptocurrency wallet is a software program that allows you to store, send and receive digital currencies.
Because cryptocurrency doesn't exist in any physical form, your wallet doesn't actually hold any of your coins – instead, all transactions are recorded and stored on the blockchain.
Some cryptocurrencies have their own official wallets, while other products allow you to store multiple currencies within the same wallet.
Bear in mind that different digital currencies have different address types and you're usually only able to send coins between like wallet addresses. This means you'll need to send Bitcoin to a Bitcoin wallet address, Ethereum to an Ethereum wallet address and so on.
Instead of holding physical coins, a wallet has a public key and a private key.
As well as storing your public and private keys, crypto wallets interface with the blockchains of various cryptos so that you can check your balance and send and receive funds.
Now that you know how crypto wallets work, let's take a closer look at the different types of wallets available. Each has its own advantages and disadvantages in terms of security, ease of use, convenience and a range of other factors.
Now that you know all about the different types of wallets available, it's time to find a wallet that's right for you. To do that, you'll need to consider your needs and compare a range of wallets based on several key factors, including the following:
You've chosen your wallet and completed the setup process. Now it's time to learn how to use it, so check out the step-by-step instructions below on what you'll need to do.
Wallet security is a crucial consideration for any crypto owner, so keep these tips in mind to ensure you keep your funds as safe as possible:
There's no such thing as a one size fits all "best crypto wallet." The right wallet for you will match your needs, so if security is your number 1 concern, you'll probably end up choosing a different wallet to someone who wants fast and easy access to their coins.
The key thing to remember is to do your research and compare a range of wallets first. Start with our range of crypto wallet reviews to get an idea of what's available and the key features you need to consider.
{"baseCurrencySymbol":"AUD","coinDictionary":{"SALT":{"symbol":"SALT","name":"SALT","externalId":1996,"pageLink":"https://www.finder.com.au/how-to-buy-salt"},"PIVX":{"symbol":"PIVX","name":"PIVX","externalId":1169,"pageLink":"https://www.finder.com.au/how-to-buy-pivx"},"ARDR":{"symbol":"ARDR","name":"Ardor","externalId":1320,"pageLink":"https://www.finder.com.au/how-to-buy-ardor"},"DCR":{"symbol":"DCR","name":"Decred","externalId":1168,"pageLink":"https://www.finder.com.au/how-to-buy-decred"},"GLM":{"symbol":"GLM","name":"Golem","externalId":null,"pageLink":"https://www.finder.com.au/how-to-buy-golem"},"ARK":{"symbol":"ARK","name":"Ark","externalId":1586,"pageLink":"https://www.finder.com.au/how-to-buy-ark"},"FUN":{"symbol":"FUN","name":"FUN","externalId":1757,"pageLink":"https://www.finder.com.au/how-to-buy-funtoken"},"VTC":{"symbol":"VTC","name":"Vertcoin","externalId":99,"pageLink":"https://www.finder.com.au/how-to-buy-vertcoin"},"CVC":{"symbol":"CVC","name":"Civic","externalId":1816,"pageLink":"https://www.finder.com.au/how-to-buy-civic"},"RDD":{"symbol":"RDD","name":"Reddcoin","externalId":118,"pageLink":"https://www.finder.com.au/how-to-buy-reddcoin"},"KCS":{"symbol":"KCS","name":"KuCoin","externalId":2087,"pageLink":"https://www.finder.com.au/how-to-buy-kucoin-shares"},"KIN":{"symbol":"KIN","name":"Kin","externalId":1993,"pageLink":"https://www.finder.com.au/how-to-buy-kin"},"DCN":{"symbol":"DCN","name":"Dentacoin","externalId":1876,"pageLink":"https://www.finder.com.au/how-to-buy-dentacoin"},"ETN":{"symbol":"ETN","name":"Electroneum","externalId":2137,"pageLink":"https://www.finder.com.au/how-to-buy-electroneum"},"PAC":{"symbol":"PAC","name":"PAC Protocol","externalId":1107,"pageLink":"https://www.finder.com.au/how-to-buy-paccoin"},"BAT":{"symbol":"BAT","name":"Basic Attention","externalId":1697,"pageLink":"https://www.finder.com.au/how-to-buy-basic-attention-token"},"WTC":{"symbol":"WTC","name":"Waltonchain","externalId":1925,"pageLink":"https://www.finder.com.au/how-to-buy-walton"},"KMD":{"symbol":"KMD","name":"Komodo","externalId":1521,"pageLink":"https://www.finder.com.au/how-to-buy-komodo"},"REP":{"symbol":"REP","name":"Augur","externalId":1104,"pageLink":"https://www.finder.com.au/how-to-buy-augur"},"ITC":{"symbol":"ITC","name":"IoT Chain","externalId":2251,"pageLink":"https://www.finder.com.au/how-to-buy-iot-chain"},"LINK":{"symbol":"LINK","name":"Chainlink","externalId":1975,"pageLink":"https://www.finder.com.au/how-to-buy-chainlink"},"EMAID":{"symbol":"EMAID","name":"MaidSafeCoin","externalId":null,"pageLink":"https://www.finder.com.au/how-to-buy-maidsafecoin"},"NAV":{"symbol":"NAV","name":"Navcoin","externalId":377,"pageLink":"https://www.finder.com.au/how-to-buy-nav-coin"},"DGB":{"symbol":"DGB","name":"DigiByte","externalId":109,"pageLink":"https://www.finder.com.au/how-to-buy-digibyte"},"GBYTE":{"symbol":"GBYTE","name":"Byteball Bytes","externalId":1492,"pageLink":"https://www.finder.com.au/how-to-buy-byteball-bytes"},"DENT":{"symbol":"DENT","name":"Dent","externalId":1886,"pageLink":"https://www.finder.com.au/how-to-buy-dent"},"PPC":{"symbol":"PPC","name":"Peercoin","externalId":5,"pageLink":"https://www.finder.com.au/how-to-buy-peercoin"},"PAY":{"symbol":"PAY","name":"TenX","externalId":1758,"pageLink":"https://www.finder.com.au/how-to-buy-tenx"},"PPT":{"symbol":"PPT","name":"Populous","externalId":1789,"pageLink":"https://www.finder.com.au/how-to-buy-populous"},"LEND":{"symbol":"LEND","name":"Aave [OLD]","externalId":2239,"pageLink":"https://www.finder.com.au/how-to-buy-aave-old"},"GNO":{"symbol":"GNO","name":"Gnosis","externalId":1659,"pageLink":"https://www.finder.com.au/how-to-buy-gnosis"},"AION":{"symbol":"AION","name":"Aion","externalId":2062,"pageLink":"https://www.finder.com.au/how-to-buy-aion"},"SYS":{"symbol":"SYS","name":"Syscoin","externalId":541,"pageLink":"https://www.finder.com.au/how-to-buy-syscoin"},"GAME":{"symbol":"GAME","name":"GameCredits","externalId":576,"pageLink":"https://www.finder.com.au/how-to-buy-gamecredits"},"GAS":{"symbol":"GAS","name":"Gas","externalId":1785,"pageLink":"https://www.finder.com.au/how-to-buy-gas"},"SNT":{"symbol":"SNT","name":"Status","externalId":1759,"pageLink":"https://www.finder.com.au/how-to-buy-status"},"POT":{"symbol":"POT","name":"Potcoin","externalId":null,"pageLink":"https://www.finder.com.au/how-to-buy-potcoin"},"WAXP":{"symbol":"WAXP","name":"WAX","externalId":null,"pageLink":"https://www.finder.com.au/how-to-buy-wax"},"LRC":{"symbol":"LRC","name":"Loopring","externalId":1934,"pageLink":"https://www.finder.com.au/how-to-buy-loopring"},"ELF":{"symbol":"ELF","name":"aelf","externalId":2299,"pageLink":"https://www.finder.com.au/how-to-buy-aelf"},"QASH":{"symbol":"QASH","name":"QASH","externalId":2213,"pageLink":"https://www.finder.com.au/how-to-buy-qash"},"CRO":{"symbol":"CRO","name":"Cronos","externalId":null,"pageLink":"https://www.finder.com.au/how-to-buy-cro"},"NXS":{"symbol":"NXS","name":"Nexus","externalId":789,"pageLink":"https://www.finder.com.au/how-to-buy-nexus"},"QSP":{"symbol":"QSP","name":"Quantstamp","externalId":2212,"pageLink":"https://www.finder.com.au/how-to-buy-quantstamp"},"ENJ":{"symbol":"ENJ","name":"Enjin Coin","externalId":2130,"pageLink":"https://www.finder.com.au/how-to-buy-enjin-coin"},"EMC2″:{"symbol":"EMC2″,"name":"Einsteinium","externalId":201,"pageLink":"https://www.finder.com.au/how-to-buy-einsteinium"},"KNC":{"symbol":"KNC","name":"Kyber Network Crystal","externalId":1982,"pageLink":"https://www.finder.com.au/how-to-buy-kybernetwork"},"ADX":{"symbol":"ADX","name":"Addax","externalId":1768,"pageLink":"https://www.finder.com.au/how-to-buy-addax"},"MTL":{"symbol":"MTL","name":"Metal","externalId":1788,"pageLink":"https://www.finder.com.au/how-to-buy-metal"},"LBC":{"symbol":"LBC","name":"LBRY Credits","externalId":1298,"pageLink":"https://www.finder.com.au/how-to-buy-lbry-credits"},"FCT":{"symbol":"FCT","name":"Factom","externalId":1087,"pageLink":"https://www.finder.com.au/how-to-buy-factom"},"RISE":{"symbol":"RISE","name":"EverRise","externalId":1294,"pageLink":"https://www.finder.com.au/how-to-buy-rise"},"SAN":{"symbol":"SAN","name":"Santiment Network","externalId":1807,"pageLink":"https://www.finder.com.au/how-to-buy-santiment-network"},"NXT":{"symbol":"NXT","name":"NXT","externalId":66,"pageLink":"https://www.finder.com.au/how-to-buy-nxt"},"POE":{"symbol":"POE","name":"Po.et","externalId":1937,"pageLink":"https://www.finder.com.au/how-to-buy-poet"},"ETP":{"symbol":"ETP","name":"Metaverse ETP","externalId":1703,"pageLink":"https://www.finder.com.au/how-to-buy-metaverse-real-estate"},"GRS":{"symbol":"GRS","name":"Groestlcoin","externalId":null,"pageLink":"https://www.finder.com.au/how-to-buy-groestlcoin"},"NEBL":{"symbol":"NEBL","name":"Neblio","externalId":1955,"pageLink":"https://www.finder.com.au/how-to-buy-neblio"},"AE":{"symbol":"AE","name":"Aeternity","externalId":1700,"pageLink":"https://www.finder.com.au/how-to-buy-aeternity"},"THC":{"symbol":"THC","name":"Hempcoin","externalId":416,"pageLink":"https://www.finder.com.au/how-to-buy-hempcoin"},"CMT":{"symbol":"CMT","name":"CyberMiles","externalId":2246,"pageLink":"https://www.finder.com.au/how-to-buy-cybermiles"},"BRD":{"symbol":"BRD","name":"Bread","externalId":2306,"pageLink":"https://www.finder.com.au/how-to-buy-bread"},"STORJ":{"symbol":"STORJ","name":"Storj","externalId":1772,"pageLink":"https://www.finder.com.au/how-to-buy-storj"},"GXS":{"symbol":"GXS","name":"GXChain","externalId":1750,"pageLink":"https://www.finder.com.au/how-to-buy-gxshares-gxs"},"LCC":{"symbol":"LCC","name":"Litecoin Cash","externalId":null,"pageLink":"https://www.finder.com.au/how-to-buy-litecoin-cash"},"SPANK":{"symbol":"SPANK","name":"SpankChain","externalId":2219,"pageLink":"https://www.finder.com.au/how-to-buy-spankchain"},"RVN":{"symbol":"RVN","name":"Ravencoin","externalId":null,"pageLink":"https://www.finder.com.au/how-to-buy-ravencoin"},"YOYOW":{"symbol":"YOYOW","name":"YOYOW","externalId":null,"pageLink":"https://www.finder.com.au/how-to-buy-yoyow"},"ONT":{"symbol":"ONT","name":"Ontology","externalId":null,"pageLink":"https://www.finder.com.au/how-to-buy-ontology"},"NMC":{"symbol":"NMC","name":"Namecoin","externalId":null,"pageLink":"https://www.finder.com.au/how-to-buy-namecoin"},"ENTRP":{"symbol":"ENTRP","name":"Entropy","externalId":null,"pageLink":"https://www.finder.com.au/how-to-buy-entropy"},"BTCP":{"symbol":"BTCP","name":"Bitcoin Private","externalId":null,"pageLink":"https://www.finder.com.au/how-to-buy-bitcoin-private"},"IOST":{"symbol":"IOST","name":"IOST","externalId":null,"pageLink":"https://www.finder.com.au/how-to-buy-iostoken"},"DGD":{"symbol":"DGD","name":"DigixDAO","externalId":1229,"pageLink":"https://www.finder.com.au/how-to-buy-digixdao"},"NCASH":{"symbol":"NCASH","name":"Nucleus Vision","externalId":null,"pageLink":"https://www.finder.com.au/how-to-buy-nucleus-vision"},"BTM":{"symbol":"BTM","name":"Bytom","externalId":1866,"pageLink":"https://www.finder.com.au/how-to-buy-bytom"},"BCD":{"symbol":"BCD","name":"Bitcoin Diamond","externalId":null,"pageLink":"https://www.finder.com.au/how-to-buy-bitcoin-diamond"},"MANA":{"symbol":"MANA","name":"Decentraland","externalId":1966,"pageLink":"https://www.finder.com.au/how-to-buy-decentraland"},"MITH":{"symbol":"MITH","name":"Mithril","externalId":null,"pageLink":"https://www.finder.com.au/how-to-buy-mithril"},"CENNZ":{"symbol":"CENNZ","name":"Centrality","externalId":null,"pageLink":"https://www.finder.com.au/how-to-buy-centrality"},"PUNDIX":{"symbol":"PUNDIX","name":"Pundi X","externalId":null,"pageLink":"https://www.finder.com.au/how-to-buy-pundi-x"},"FSN":{"symbol":"FSN","name":"FUSION","externalId":null,"pageLink":"https://www.finder.com.au/how-to-buy-fusion"},"POLY":{"symbol":"POLY","name":"Polymath","externalId":null,"pageLink":"https://www.finder.com.au/how-to-buy-polymath"},"LOOM":{"symbol":"LOOM","name":"Loom Network (NEW)","externalId":null,"pageLink":"https://www.finder.com.au/how-to-buy-loom-network"},"ELA":{"symbol":"ELA","name":"Elastos","externalId":null,"pageLink":"https://www.finder.com.au/how-to-buy-elastos"},"SOC":{"symbol":"SOC","name":"All Sports [OLD]","externalId":null,"pageLink":"https://www.finder.com.au/how-to-buy-all-sports-coin"},"GXC":{"symbol":"GXC","name":"GXChain","externalId":null,"pageLink":"https://www.finder.com.au/how-to-buy-gxchain"},"REV":{"symbol":"REV","name":"Revain","externalId":null,"pageLink":"https://www.finder.com.au/how-to-buy-revain"},"DAI":{"symbol":"DAI","name":"Dai","externalId":null,"pageLink":"https://www.finder.com.au/how-to-buy-dai"},"GRIN":{"symbol":"GRIN","name":"Grin","externalId":null,"pageLink":"https://www.finder.com.au/how-to-buy-grin"},"BEAM":{"symbol":"BEAM","name":"BEAM","externalId":null,"pageLink":"https://www.finder.com.au/how-to-buy-beam"},"AEON":{"symbol":"AEON","name":"Aeon","externalId":1026,"pageLink":"https://www.finder.com.au/how-to-buy-aeon"},"ATOM":{"symbol":"ATOM","name":"Cosmos Hub","externalId":null,"pageLink":"https://www.finder.com.au/how-to-buy-cosmos"},"ALGO":{"symbol":"ALGO","name":"Algorand","externalId":null,"pageLink":"https://www.finder.com.au/how-to-buy-algorand"},"UNI":{"symbol":"UNI","name":"Uniswap","externalId":null,"pageLink":"https://www.finder.com.au/how-to-buy-uni"},"AVAX":{"symbol":"AVAX","name":"Avalanche","externalId":null,"pageLink":"https://www.finder.com.au/how-to-buy-avalanche"},"DOT":{"symbol":"DOT","name":"Polkadot","externalId":null,"pageLink":"https://www.finder.com.au/how-to-buy-polkadot"},"REN":{"symbol":"REN","name":"REN","externalId":null,"pageLink":"https://www.finder.com.au/how-to-buy-ren"},"NEXO":{"symbol":"NEXO","name":"NEXO","externalId":null,"pageLink":"https://www.finder.com.au/how-to-buy-nexo"},"QKC":{"symbol":"QKC","name":"QuarkChain","externalId":null,"pageLink":"https://www.finder.com.au/how-to-buy-quarkchain"},"HPB":{"symbol":"HPB","name":"High Performance Blockchain","externalId":null,"pageLink":"https://www.finder.com.au/how-to-buy-high-performance-blockchain"},"AGIX":{"symbol":"AGIX","name":"SingularityNET","externalId":null,"pageLink":"https://www.finder.com.au/how-to-buy-singularitynet"},"CTXC":{"symbol":"CTXC","name":"Cortex","externalId":null,"pageLink":"https://www.finder.com.au/how-to-buy-cortex"},"FTM":{"symbol":"FTM","name":"Fantom","externalId":null,"pageLink":"https://www.finder.com.au/how-to-buy-fantom"},"HT":{"symbol":"HT","name":"Huobi","externalId":null,"pageLink":"https://www.finder.com.au/how-to-buy-huobi-tokens"},"ZRX":{"symbol":"ZRX","name":"0x","externalId":1896,"pageLink":"https://www.finder.com.au/how-to-buy-0x"},"CND":{"symbol":"CND","name":"Cindicator","externalId":2043,"pageLink":"https://www.finder.com.au/how-to-buy-cindicator"},"ENG":{"symbol":"ENG","name":"Enigma","externalId":2044,"pageLink":"https://www.finder.com.au/how-to-buy-enigma"},"DRGN":{"symbol":"DRGN","name":"Dragonchain","externalId":2243,"pageLink":"https://www.finder.com.au/how-to-buy-dragonchain"},"VEO":{"symbol":"VEO","name":"Amoveo","externalId":null,"pageLink":"https://www.finder.com.au/how-to-buy-amoveo"},"XTZ":{"symbol":"XTZ","name":"Tezos","externalId":null,"pageLink":"https://www.finder.com.au/how-to-buy-tezos"},"FTC":{"symbol":"FTC","name":"Feathercoin","externalId":null,"pageLink":"https://www.finder.com.au/how-to-buy-feathercoin"},"WABI":{"symbol":"WABI","name":"Wabi","externalId":2267,"pageLink":"https://www.finder.com.au/how-to-buy-wabi"},"FIL":{"symbol":"FIL","name":"Filecoin","externalId":null,"pageLink":"https://www.finder.com.au/how-to-buy-filecoin"},"AAVE":{"symbol":"AAVE","name":"Aave","externalId":null,"pageLink":"https://www.finder.com.au/how-to-buy-aave"},"BAL":{"symbol":"BAL","name":"Balancer","externalId":null,"pageLink":"https://www.finder.com.au/how-to-buy-balancer"},"RUNE":{"symbol":"RUNE","name":"THORChain","externalId":null,"pageLink":"https://www.finder.com.au/how-to-buy-thorchain"},"COMP":{"symbol":"COMP","name":"Compound","externalId":null,"pageLink":"https://www.finder.com.au/how-to-buy-compound"},"BNT":{"symbol":"BNT","name":"Bancor Network","externalId":1727,"pageLink":"https://www.finder.com.au/how-to-buy-bancor-network"},"KAVA":{"symbol":"KAVA","name":"Kava","externalId":null,"pageLink":"https://www.finder.com.au/how-to-buy-kava"},"YFI":{"symbol":"YFI","name":"yearn.finance","externalId":null,"pageLink":"https://www.finder.com.au/how-to-buy-yfi"},"LOKI":{"symbol":"LOKI","name":"Loki","externalId":null,"pageLink":"https://www.finder.com.au/how-to-buy-loki"},"1INCH":{"symbol":"1INCH","name":"1inch","externalId":null,"pageLink":"https://www.finder.com.au/how-to-buy-1inch"},"CEL":{"symbol":"CEL","name":"Celsius Network","externalId":null,"pageLink":"https://www.finder.com.au/how-to-buy-celsius"},"KSM":{"symbol":"KSM","name":"Kusama","externalId":null,"pageLink":"https://www.finder.com.au/how-to-buy-kusama"},"LUNA":{"symbol":"LUNA","name":"Terra","externalId":null,"pageLink":"https://www.finder.com.au/how-to-buy-terra"},"MFT":{"symbol":"MFT","name":"Hifi Finance","externalId":null,"pageLink":"https://www.finder.com.au/how-to-buy-hifi-finance"},"MKR":{"symbol":"MKR","name":"Maker","externalId":null,"pageLink":"https://www.finder.com.au/maker"},"CRV":{"symbol":"CRV","name":"Curve DAO","externalId":null,"pageLink":"https://www.finder.com.au/how-to-buy-curve"},"VGX":{"symbol":"VGX","name":"Voyager VGX","externalId":null,"pageLink":"https://www.finder.com.au/how-to-buy-voyager"},"NXM":{"symbol":"NXM","name":"Nexus Mutual","externalId":null,"pageLink":"https://www.finder.com.au/how-to-buy-nexus-mutual"},"ALPHA":{"symbol":"ALPHA","name":"Alpha Venture DAO","externalId":null,"pageLink":"https://www.finder.com.au/how-to-buy-alpha-finance"},"RSR":{"symbol":"RSR","name":"Reserve Rights","externalId":null,"pageLink":"https://www.finder.com.au/how-to-buy-reserve-rights"},"SRM":{"symbol":"SRM","name":"Serum","externalId":null,"pageLink":"https://www.finder.com.au/how-to-buy-serum"},"UMA":{"symbol":"UMA","name":"UMA","externalId":null,"pageLink":"https://www.finder.com.au/how-to-buy-uma"},"BAND":{"symbol":"BAND","name":"Band Protocol","externalId":null,"pageLink":"https://www.finder.com.au/how-to-buy-band"},"SUSHI":{"symbol":"SUSHI","name":"Sushi","externalId":null,"pageLink":"https://www.finder.com.au/how-to-buy-sushiswap"},"FARM":{"symbol":"FARM","name":"Harvest Finance","externalId":null,"pageLink":"https://www.finder.com.au/how-to-buy-harvest-finance"},"FRONT":{"symbol":"FRONT","name":"Frontier","externalId":null,"pageLink":"https://www.finder.com.au/how-to-buy-frontier"},"QTUM":{"symbol":"QTUM","name":"Qtum","externalId":1684,"pageLink":"https://www.finder.com.au/how-to-buy-qtum"},"SC":{"symbol":"SC","name":"Siacoin","externalId":1042,"pageLink":"https://www.finder.com.au/how-to-buy-siacoin"},"LSK":{"symbol":"LSK","name":"Lisk","externalId":1214,"pageLink":"https://www.finder.com.au/how-to-buy-lisk"},"DASH":{"symbol":"DASH","name":"Dash","externalId":131,"pageLink":"https://www.finder.com.au/how-to-buy-dash"},"BTC":{"symbol":"BTC","name":"Bitcoin","externalId":1,"pageLink":"https://www.finder.com.au/how-to-buy-bitcoin"},"BTS":{"symbol":"BTS","name":"BitShares","externalId":463,"pageLink":"https://www.finder.com.au/how-to-buy-bitshares"},"DOGE":{"symbol":"DOGE","name":"Dogecoin","externalId":74,"pageLink":"https://www.finder.com.au/how-to-buy-dogecoin"},"BSV":{"symbol":"BSV","name":"Bitcoin SV","externalId":3602,"pageLink":"https://www.finder.com.au/how-to-buy-bitcoin-sv"},"BNB":{"symbol":"BNB","name":"BNB","externalId":1839,"pageLink":"https://www.finder.com.au/how-to-buy-bnb"},"ICX":{"symbol":"ICX","name":"ICON","externalId":2099,"pageLink":"https://www.finder.com.au/how-to-buy-icon"},"XNO":{"symbol":"XNO","name":"Nano","externalId":null,"pageLink":"https://www.finder.com.au/how-to-buy-nano"},"VET":{"symbol":"VET","name":"VeChain","externalId":null,"pageLink":"https://www.finder.com.au/how-to-buy-vechain"},"BTG":{"symbol":"BTG","name":"Bitcoin Gold","externalId":2083,"pageLink":"https://www.finder.com.au/how-to-buy-bitcoin-gold"},"OMG":{"symbol":"OMG","name":"OMG Network","externalId":1808,"pageLink":"https://www.finder.com.au/how-to-buy-omisego"},"MIOTA":{"symbol":"MIOTA","name":"IOTA","externalId":1720,"pageLink":"https://www.finder.com.au/how-to-buy-iota"},"USDT":{"symbol":"USDT","name":"Tether","externalId":825,"pageLink":"https://www.finder.com.au/how-to-buy-tether"},"BCH":{"symbol":"BCH","name":"Bitcoin Cash","externalId":1831,"pageLink":"https://www.finder.com.au/how-to-buy-bitcoin-cash"},"ETC":{"symbol":"ETC","name":"Ethereum Classic","externalId":1321,"pageLink":"https://www.finder.com.au/how-to-buy-ethereum-classic"},"ETH":{"symbol":"ETH","name":"Ethereum","externalId":1027,"pageLink":"https://www.finder.com.au/how-to-buy-ethereum"},"WAVES":{"symbol":"WAVES","name":"Waves","externalId":1274,"pageLink":"https://www.finder.com.au/how-to-buy-waves"},"ZEC":{"symbol":"ZEC","name":"Zcash","externalId":1437,"pageLink":"https://www.finder.com.au/how-to-buy-zcash"},"XEM":{"symbol":"XEM","name":"NEM","externalId":873,"pageLink":"https://www.finder.com.au/how-to-buy-nem"},"NEO":{"symbol":"NEO","name":"NEO","externalId":1376,"pageLink":"https://www.finder.com.au/how-to-buy-neo"},"POWR":{"symbol":"POWR","name":"Power Ledger","externalId":2132,"pageLink":"https://www.finder.com.au/how-to-buy-power-ledger"},"STEEM":{"symbol":"STEEM","name":"Steem","externalId":1230,"pageLink":"https://www.finder.com.au/how-to-buy-steem"},"ZIL":{"symbol":"ZIL","name":"Zilliqa","externalId":null,"pageLink":"https://www.finder.com.au/how-to-buy-zilliqa"},"BCN":{"symbol":"BCN","name":"Bytecoin","externalId":372,"pageLink":"https://www.finder.com.au/how-to-buy-bytecoin"},"WBTC":{"symbol":"WBTC","name":"Wrapped Bitcoin","externalId":null,"pageLink":"https://www.finder.com.au/how-to-buy-wrapped-bitcoin"},"PICKLE":{"symbol":"PICKLE","name":"Pickle Finance","externalId":null,"pageLink":"https://www.finder.com.au/how-to-buy-pickle-finance"},"CAKE":{"symbol":"CAKE","name":"PancakeSwap","externalId":null,"pageLink":"https://www.finder.com.au/how-to-buy-pancakeswap"},"OCEAN":{"symbol":"OCEAN","name":"Ocean Protocol","externalId":null,"pageLink":"https://www.finder.com.au/how-to-buy-ocean-protocol"},"MTA":{"symbol":"MTA","name":"mStable Governance: Meta","externalId":null,"pageLink":"https://www.finder.com.au/how-to-buy-meta"},"MATIC":{"symbol":"MATIC","name":"Polygon","externalId":null,"pageLink":"https://www.finder.com.au/how-to-buy-polygon"},"NU":{"symbol":"NU","name":"NuCypher","externalId":null,"pageLink":"https://www.finder.com.au/how-to-buy-nucypher"},"CREAM":{"symbol":"CREAM","name":"Cream","externalId":null,"pageLink":"https://www.finder.com.au/how-to-buy-cream"},"BEL":{"symbol":"BEL","name":"Bella Protocol","externalId":null,"pageLink":"https://www.finder.com.au/how-to-buy-bella-protocol"},"TOMO":{"symbol":"TOMO","name":"TomoChain","externalId":null,"pageLink":"https://www.finder.com.au/how-to-buy-tomochain"},"SOL":{"symbol":"SOL","name":"Solana","externalId":null,"pageLink":"https://www.finder.com.au/how-to-buy-solana"},"AMPL":{"symbol":"AMPL","name":"Ampleforth","externalId":null,"pageLink":"https://www.finder.com.au/how-to-buy-ampleforth"},"STAKE":{"symbol":"STAKE","name":"STAKE","externalId":null,"pageLink":"https://www.finder.com.au/how-to-buy-xdai-stake"},"THETA":{"symbol":"THETA","name":"Theta Network","externalId":null,"pageLink":"https://www.finder.com.au/how-to-buy-theta-network"},"LEO":{"symbol":"LEO","name":"LEO Token","externalId":null,"pageLink":"https://www.finder.com.au/how-to-buy-leo-token"},"DODO":{"symbol":"DODO","name":"DODO","externalId":null,"pageLink":"https://www.finder.com.au/how-to-buy-dodo"},"DPI":{"symbol":"DPI","name":"DeFi Pulse Index","externalId":null,"pageLink":"https://www.finder.com.au/how-to-buy-defipulse-index"},"POLS":{"symbol":"POLS","name":"Polkastarter","externalId":null,"pageLink":"https://www.finder.com.au/how-to-buy-polkastarter"},"BADGER":{"symbol":"BADGER","name":"Badger DAO","externalId":null,"pageLink":"https://www.finder.com.au/how-to-buy-badger-dao"},"HEGIC":{"symbol":"HEGIC","name":"Hegic","externalId":null,"pageLink":"https://www.finder.com.au/how-to-buy-hegic"},"LDO":{"symbol":"LDO","name":"Lido DAO","externalId":null,"pageLink":"https://www.finder.com.au/how-to-buy-lido-dao"},"OKB":{"symbol":"OKB","name":"OKB","externalId":null,"pageLink":"https://www.finder.com.au/how-to-buy-okb"},"NEAR":{"symbol":"NEAR","name":"NEAR Protocol","externalId":null,"pageLink":"https://www.finder.com.au/how-to-buy-near"},"CHZ":{"symbol":"CHZ","name":"Chiliz","externalId":null,"pageLink":"https://www.finder.com.au/how-to-buy-chiliz"},"CHSB":{"symbol":"CHSB","name":"SwissBorg","externalId":null,"pageLink":"https://www.finder.com.au/how-to-buy-swissborg"},"FLOW":{"symbol":"FLOW","name":"Flow","externalId":null,"pageLink":"https://www.finder.com.au/how-to-buy-flow"},"BTT":{"symbol":"BTT","name":"BitTorrent","externalId":null,"pageLink":"https://www.finder.com.au/how-to-buy-bittorrent"},"ASD":{"symbol":"ASD","name":"AscendEx","externalId":null,"pageLink":"https://www.finder.com.au/how-to-buy-ascendex-token"},"AMP":{"symbol":"AMP","name":"Amp","externalId":null,"pageLink":"https://www.finder.com.au/how-to-buy-amp"},"EWT":{"symbol":"EWT","name":"Energy Web","externalId":null,"pageLink":"https://www.finder.com.au/how-to-buy-energy-web-token"},"ROOK":{"symbol":"ROOK","name":"Rook","externalId":null,"pageLink":"https://www.finder.com.au/how-to-buy-keeperdao"},"LON":{"symbol":"LON","name":"Tokenlon","externalId":null,"pageLink":"https://www.finder.com.au/how-to-buy-tokenlon"},"INJ":{"symbol":"INJ","name":"Injective","externalId":null,"pageLink":"https://www.finder.com.au/how-to-buy-injective-protocol"},"SWAP":{"symbol":"SWAP","name":"Trustswap","externalId":null,"pageLink":"https://www.finder.com.au/how-to-buy-trustswap"},"UBT":{"symbol":"UBT","name":"Unibright","externalId":null,"pageLink":"https://www.finder.com.au/how-to-buy-unibright"},"AKRO":{"symbol":"AKRO","name":"Akropolis","externalId":null,"pageLink":"https://www.finder.com.au/how-to-buy-akropolis"},"API3″:{"symbol":"API3″,"name":"API3″,"externalId":null,"pageLink":"https://www.finder.com.au/how-to-buy-api3″},"PERP":{"symbol":"PERP","name":"Perpetual Protocol","externalId":null,"pageLink":"https://www.finder.com.au/how-to-buy-perpetual-protocol"},"PRQ":{"symbol":"PRQ","name":"PARSIQ","externalId":null,"pageLink":"https://www.finder.com.au/how-to-buy-parsiq"},"MNW":{"symbol":"MNW","name":"Morpheus Network","externalId":null,"pageLink":"https://www.finder.com.au/how-to-buy-morpheus-network"},"SXP":{"symbol":"SXP","name":"SXP","externalId":null,"pageLink":"https://www.finder.com.au/how-to-buy-swipe"},"ROSE":{"symbol":"ROSE","name":"Oasis Network","externalId":null,"pageLink":"https://www.finder.com.au/how-to-buy-oasis-network"},"FET":{"symbol":"FET","name":"Fetch.ai","externalId":null,"pageLink":"https://www.finder.com.au/how-to-buy-fetchai"},"OPIUM":{"symbol":"OPIUM","name":"Opium","externalId":null,"pageLink":"https://www.finder.com.au/how-to-buy-opium"},"BAO":{"symbol":"BAO","name":"Bao Finance","externalId":null,"pageLink":"https://www.finder.com.au/how-to-buy-bao-finance"},"SKL":{"symbol":"SKL","name":"SKALE","externalId":null,"pageLink":"https://www.finder.com.au/how-to-buy-skale"},"XVS":{"symbol":"XVS","name":"Venus","externalId":null,"pageLink":"https://www.finder.com.au/how-to-buy-venus"},"KP3R":{"symbol":"KP3R","name":"Keep3rV1″,"externalId":null,"pageLink":"https://www.finder.com.au/how-to-buy-keep3rv1″},"BOND":{"symbol":"BOND","name":"BarnBridge","externalId":null,"pageLink":"https://www.finder.com.au/how-to-buy-barnbridge"},"BONDLY":{"symbol":"BONDLY","name":"Forj","externalId":null,"pageLink":"https://www.finder.com.au/how-to-buy-bondly"},"ANC":{"symbol":"ANC","name":"Anchor Protocol","externalId":null,"pageLink":"https://www.finder.com.au/how-to-buy-anchor-protocol"},"TRAC":{"symbol":"TRAC","name":"OriginTrail","externalId":null,"pageLink":"https://www.finder.com.au/how-to-buy-origintrail"},"IRIS":{"symbol":"IRIS","name":"IRISnet","externalId":null,"pageLink":"https://www.finder.com.au/how-to-buy-irisnet"},"SCRT":{"symbol":"SCRT","name":"Secret","externalId":null,"pageLink":"https://www.finder.com.au/how-to-buy-secret"},"COTI":{"symbol":"COTI","name":"COTI","externalId":null,"pageLink":"https://www.finder.com.au/how-to-buy-coti"},"CTSI":{"symbol":"CTSI","name":"Cartesi","externalId":null,"pageLink":"https://www.finder.com.au/how-to-buy-cartesi"},"AXS":{"symbol":"AXS","name":"Axie Infinity","externalId":null,"pageLink":"https://www.finder.com.au/how-to-buy-axie-infinity"},"HXRO":{"symbol":"HXRO","name":"Hxro","externalId":null,"pageLink":"https://www.finder.com.au/how-to-buy-hxro"},"CELO":{"symbol":"CELO","name":"Celo","externalId":null,"pageLink":"https://www.finder.com.au/how-to-buy-celo"},"MLN":{"symbol":"MLN","name":"Enzyme","externalId":1552,"pageLink":"https://www.finder.com.au/how-to-buy-enzyme"},"KEEP":{"symbol":"KEEP","name":"Keep Network","externalId":null,"pageLink":"https://www.finder.com.au/how-to-buy-keep"},"HGET":{"symbol":"HGET","name":"Hedget","externalId":null,"pageLink":"https://www.finder.com.au/how-to-buy-hedget"},"FIS":{"symbol":"FIS","name":"Stafi","externalId":null,"pageLink":"https://www.finder.com.au/how-to-buy-stafi"},"ALBT":{"symbol":"ALBT","name":"AllianceBlock","externalId":null,"pageLink":"https://www.finder.com.au/how-to-buy-allianceblock"},"NFTX":{"symbol":"NFTX","name":"NFTX","externalId":null,"pageLink":"https://www.finder.com.au/how-to-buy-nftx"},"UNFI":{"symbol":"UNFI","name":"Unifi Protocol DAO","externalId":null,"pageLink":"https://www.finder.com.au/how-to-buy-unifi-protocol-dao"},"RAY":{"symbol":"RAY","name":"Raydium","externalId":null,"pageLink":"https://www.finder.com.au/how-to-buy-raydium"},"ADA":{"symbol":"ADA","name":"Cardano","externalId":2010,"pageLink":"https://www.finder.com.au/how-to-buy-cardano"},"EOS":{"symbol":"EOS","name":"EOS","externalId":1765,"pageLink":"https://www.finder.com.au/how-to-buy-eos"},"LTC":{"symbol":"LTC","name":"Litecoin","externalId":2,"pageLink":"https://www.finder.com.au/how-to-buy-litecoin"},"XMR":{"symbol":"XMR","name":"Monero","externalId":328,"pageLink":"https://www.finder.com.au/how-to-buy-monero"},"XRP":{"symbol":"XRP","name":"XRP","externalId":52,"pageLink":"https://www.finder.com.au/how-to-buy-xrp"},"XLM":{"symbol":"XLM","name":"Stellar","externalId":512,"pageLink":"https://www.finder.com.au/how-to-buy-stellar-lumens"},"TRX":{"symbol":"TRX","name":"TRON","externalId":1958,"pageLink":"https://www.finder.com.au/how-to-buy-tron"},"XVG":{"symbol":"XVG","name":"Verge","externalId":693,"pageLink":"https://www.finder.com.au/how-to-buy-verge"},"WAN":{"symbol":"WAN","name":"Wanchain","externalId":null,"pageLink":"https://www.finder.com.au/how-to-buy-wanchain"},"SNX":{"symbol":"SNX","name":"Synthetix Network","externalId":null,"pageLink":"https://www.finder.com.au/how-to-buy-synthetix"},"SHIB":{"symbol":"SHIB","name":"Shiba Inu","externalId":null,"pageLink":"https://www.finder.com.au/how-to-buy-shiba-inu"},"SAFEMOON":{"symbol":"SAFEMOON","name":"SafeMoon [OLD]","externalId":null,"pageLink":"https://www.finder.com.au/how-to-buy-safemoon"},"TFUEL":{"symbol":"TFUEL","name":"Theta Fuel","externalId":null,"pageLink":"https://www.finder.com.au/how-to-buy-theta-fuel"},"USDC":{"symbol":"USDC","name":"USD Coin","externalId":null,"pageLink":"https://www.finder.com.au/how-to-buy-usd-coin"},"KLAY":{"symbol":"KLAY","name":"Klaytn","externalId":null,"pageLink":"https://www.finder.com.au/how-to-buy-klaytn"},"BUSD":{"symbol":"BUSD","name":"Binance USD","externalId":null,"pageLink":"https://www.finder.com.au/how-to-buy-binance-usd"},"HOT":{"symbol":"HOT","name":"Holo","externalId":null,"pageLink":"https://www.finder.com.au/how-to-buy-holo"},"STX":{"symbol":"STX","name":"Stacks","externalId":null,"pageLink":"https://www.finder.com.au/how-to-buy-stacks"},"ONE":{"symbol":"ONE","name":"Harmony","externalId":null,"pageLink":"https://www.finder.com.au/how-to-buy-harmony"},"HNT":{"symbol":"HNT","name":"Helium","externalId":null,"pageLink":"https://www.finder.com.au/how-to-buy-helium"},"WRX":{"symbol":"WRX","name":"WazirX","externalId":null,"pageLink":"https://www.finder.com.au/how-to-buy-wazirx"},"USDP":{"symbol":"USDP","name":"Pax Dollar","externalId":null,"pageLink":"https://www.finder.com.au/how-to-buy-paxos-standard"},"ANKR":{"symbol":"ANKR","name":"Ankr","externalId":null,"pageLink":"https://www.finder.com.au/how-to-buy-ankr"},"CFX":{"symbol":"CFX","name":"Conflux","externalId":null,"pageLink":"https://www.finder.com.au/how-to-buy-conflux-network"},"OGN":{"symbol":"OGN","name":"Origin Protocol","externalId":null,"pageLink":"https://www.finder.com.au/how-to-buy-origin-protocol"},"HUSD":{"symbol":"HUSD","name":"HUSD","externalId":null,"pageLink":"https://www.finder.com.au/how-to-buy-husd"},"ZEN":{"symbol":"ZEN","name":"Horizen","externalId":1698,"pageLink":"https://www.finder.com.au/how-to-buy-horizen"},"CKB":{"symbol":"CKB","name":"Nervos Network","externalId":null,"pageLink":"https://www.finder.com.au/how-to-buy-nervos-network"},"RENBTC":{"symbol":"RENBTC","name":"renBTC","externalId":null,"pageLink":"https://www.finder.com.au/how-to-buy-renbtc"},"LPT":{"symbol":"LPT","name":"Livepeer","externalId":null,"pageLink":"https://www.finder.com.au/how-to-buy-livepeer"},"ZKS":{"symbol":"ZKS","name":"ZKSpace","externalId":null,"pageLink":"https://www.finder.com.au/how-to-buy-zkswap"},"BTCST":{"symbol":"BTCST","name":"BTC Standard Hashrate Token","externalId":null,"pageLink":"https://www.finder.com.au/how-to-buy-btc-standard-hashrate-token"},"HEDG":{"symbol":"HEDG","name":"HedgeTrade","externalId":null,"pageLink":"https://www.finder.com.au/how-to-buy-hedgetrade"},"STMX":{"symbol":"STMX","name":"StormX","externalId":null,"pageLink":"https://www.finder.com.au/how-to-buy-stormx"},"VTHO":{"symbol":"VTHO","name":"VeThor","externalId":null,"pageLink":"https://www.finder.com.au/how-to-buy-vethor-token"},"WIN":{"symbol":"WIN","name":"WINkLink","externalId":null,"pageLink":"https://www.finder.com.au/how-to-buy-wink"},"NKN":{"symbol":"NKN","name":"NKN","externalId":null,"pageLink":"https://www.finder.com.au/how-to-buy-nkn"},"IOTX":{"symbol":"IOTX","name":"IoTeX","externalId":null,"pageLink":"https://www.finder.com.au/how-to-buy-iotex"},"QNT":{"symbol":"QNT","name":"Quant","externalId":null,"pageLink":"https://www.finder.com.au/how-to-buy-quant"},"CSPR":{"symbol":"CSPR","name":"Casper Network","externalId":null,"pageLink":"https://www.finder.com.au/how-to-buy-casper"},"MED":{"symbol":"MED","name":"Medibloc","externalId":2303,"pageLink":"https://www.finder.com.au/how-to-buy-medibloc"},"TEL":{"symbol":"TEL","name":"Telcoin","externalId":null,"pageLink":"https://www.finder.com.au/how-to-buy-telcoin"},"ORBS":{"symbol":"ORBS","name":"Orbs","externalId":null,"pageLink":"https://www.finder.com.au/how-to-buy-orbs"},"CELR":{"symbol":"CELR","name":"Celer Network","externalId":null,"pageLink":"https://www.finder.com.au/how-to-buy-celer-network"},"TUSD":{"symbol":"TUSD","name":"TrueUSD","externalId":null,"pageLink":"https://www.finder.com.au/how-to-buy-trueusd"},"NMR":{"symbol":"NMR","name":"Numeraire","externalId":null,"pageLink":"https://www.finder.com.au/how-to-buy-numeraire"},"STRAX":{"symbol":"STRAX","name":"Stratis","externalId":null,"pageLink":"https://www.finder.com.au/how-to-buy-stratis"},"JST":{"symbol":"JST","name":"JUST","externalId":null,"pageLink":"https://www.finder.com.au/how-to-buy-just"},"OXT":{"symbol":"OXT","name":"Orchid Protocol","externalId":null,"pageLink":"https://www.finder.com.au/how-to-buy-orchid-protocol"},"UTK":{"symbol":"UTK","name":"Utrust","externalId":2320,"pageLink":"https://www.finder.com.au/how-to-buy-utrust"},"NOIA":{"symbol":"NOIA","name":"Syntropy","externalId":null,"pageLink":"https://www.finder.com.au/how-to-buy-syntropy"},"WOO":{"symbol":"WOO","name":"WOO Network","externalId":null,"pageLink":"https://www.finder.com.au/how-to-buy-woo-network"},"AVA":{"symbol":"AVA","name":"Travala.com","externalId":null,"pageLink":"https://www.finder.com.au/how-to-buy-travala"},"RIF":{"symbol":"RIF","name":"RSK Infrastructure Framework","externalId":null,"pageLink":"https://www.finder.com.au/how-to-buy-rsk-infrastructure-framework"},"XHV":{"symbol":"XHV","name":"Haven","externalId":null,"pageLink":"https://www.finder.com.au/how-to-buy-haven"},"META":{"symbol":"META","name":"Metadium","externalId":null,"pageLink":"https://www.finder.com.au/how-to-buy-metadium"},"LTO":{"symbol":"LTO","name":"LTO Network","externalId":null,"pageLink":"https://www.finder.com.au/how-to-buy-lto-network"},"ZB":{"symbol":"ZB","name":"ZB","externalId":null,"pageLink":"https://www.finder.com.au/how-to-buy-zb-token"},"HIVE":{"symbol":"HIVE","name":"Hive","externalId":null,"pageLink":"https://www.finder.com.au/how-to-buy-hive"},"XCH":{"symbol":"XCH","name":"Chia","externalId":null,"pageLink":"https://www.finder.com.au/how-to-buy-chia"},"WOOFY":{"symbol":"WOOFY","name":"Woofy","externalId":null,"pageLink":"https://www.finder.com.au/how-to-buy-woofy"},"DAO":{"symbol":"DAO","name":"DAO Maker","externalId":null,"pageLink":"https://www.finder.com.au/how-to-buy-dao-maker"},"RARI":{"symbol":"RARI","name":"Rarible","externalId":null,"pageLink":"https://www.finder.com.au/how-to-buy-rarible"},"RLC":{"symbol":"RLC","name":"iExec RLC","externalId":1637,"pageLink":"https://www.finder.com.au/how-to-buy-iexec-rlc"},"ALICE":{"symbol":"ALICE","name":"My Neighbor Alice","externalId":null,"pageLink":"https://www.finder.com.au/how-to-buy-my-neighbor-alice"},"IQ":{"symbol":"IQ","name":"Everipedia","externalId":null,"pageLink":"https://www.finder.com.au/how-to-buy-everipedia"},"HEX":{"symbol":"HEX","name":"HEX","externalId":null,"pageLink":"https://www.finder.com.au/how-to-buy-hex"},"CTC":{"symbol":"CTC","name":"Creditcoin","externalId":null,"pageLink":"https://www.finder.com.au/how-to-buy-creditcoin"},"BRG":{"symbol":"BRG","name":"Bridge Oracle","externalId":null,"pageLink":"https://www.finder.com.au/how-to-buy-bridge-oracle"},"WBNB":{"symbol":"WBNB","name":"Wrapped BNB","externalId":null,"pageLink":"https://www.finder.com.au/how-to-buy-wrapped-bnb"},"CCXX":{"symbol":"CCXX","name":"CounosX","externalId":null,"pageLink":"https://www.finder.com.au/how-to-buy-counosx"},"FEI":{"symbol":"FEI","name":"Fei USD","externalId":null,"pageLink":"https://www.finder.com.au/how-to-buy-fei-protocol"},"HBTC":{"symbol":"HBTC","name":"Huobi BTC","externalId":null,"pageLink":"https://www.finder.com.au/how-to-buy-huobi-btc"},"DFI":{"symbol":"DFI","name":"DeFiChain","externalId":null,"pageLink":"https://www.finder.com.au/how-to-buy-defichain"},"OMI":{"symbol":"OMI","name":"ECOMI","externalId":null,"pageLink":"https://www.finder.com.au/how-to-buy-ecomi"},"INO":{"symbol":"INO","name":"Ino Coin","externalId":null,"pageLink":"https://www.finder.com.au/how-to-buy-ino-coin"},"THR":{"symbol":"THR","name":"Thorecoin","externalId":null,"pageLink":"https://www.finder.com.au/how-to-buy-thorecoin"},"BEST":{"symbol":"BEST","name":"Bitpanda Ecosystem","externalId":null,"pageLink":"https://www.finder.com.au/how-to-buy-bitpanda-ecosystem-token"},"ICP":{"symbol":"ICP","name":"Internet Computer","externalId":null,"pageLink":"https://www.finder.com.au/how-to-buy-internet-computer"},"XDC":{"symbol":"XDC","name":"XDC Network","externalId":null,"pageLink":"https://www.finder.com.au/how-to-buy-xdc-network"},"MVL":{"symbol":"MVL","name":"MVL","externalId":null,"pageLink":"https://www.finder.com.au/how-to-buy-mvl"},"KSP":{"symbol":"KSP","name":"KlaySwap Protocol","externalId":null,"pageLink":"https://www.finder.com.au/how-to-buy-klayswap-protocol"},"ZLW":{"symbol":"ZLW","name":"Zelwin","externalId":null,"pageLink":"https://www.finder.com.au/how-to-buy-zelwin"},"RFOX":{"symbol":"RFOX","name":"RFOX","externalId":null,"pageLink":"https://www.finder.com.au/how-to-buy-redfox-labs"},"STETH":{"symbol":"STETH","name":"Lido Staked Ether","externalId":null,"pageLink":"https://www.finder.com.au/how-to-buy-lido-staked-ether"},"TRIBE":{"symbol":"TRIBE","name":"Tribe","externalId":null,"pageLink":"https://www.finder.com.au/how-to-buy-tribe"},"SOLO":{"symbol":"SOLO","name":"Sologenic","externalId":null,"pageLink":"https://www.finder.com.au/how-to-buy-sologenic"},"ORN":{"symbol":"ORN","name":"Orion Protocol","externalId":null,"pageLink":"https://www.finder.com.au/how-to-buy-orion-protocol"},"PAID":{"symbol":"PAID","name":"PAID Network","externalId":null,"pageLink":"https://www.finder.com.au/how-to-buy-paid-network"},"AKT":{"symbol":"AKT","name":"Akash Network","externalId":null,"pageLink":"https://www.finder.com.au/how-to-buy-akash-network"},"TKO":{"symbol":"TKO","name":"Tokocrypto","externalId":null,"pageLink":"https://www.finder.com.au/how-to-buy-tokocrypto"},"KLV":{"symbol":"KLV","name":"Klever","externalId":null,"pageLink":"https://www.finder.com.au/how-to-buy-klever"},"HTR":{"symbol":"HTR","name":"Hathor","externalId":null,"pageLink":"https://www.finder.com.au/how-to-buy-hathor"},"SFP":{"symbol":"SFP","name":"SafePal","externalId":null,"pageLink":"https://www.finder.com.au/how-to-buy-safepal"},"TITAN":{"symbol":"TITAN","name":"IRON Titanium","externalId":null,"pageLink":"https://www.finder.com.au/how-to-buy-iron-titanium"},"WEXPOLY":{"symbol":"WEXPOLY","name":"WaultSwap Polygon","externalId":null,"pageLink":"https://www.finder.com.au/how-to-buy-waultswap"},"ELE":{"symbol":"ELE","name":"Eleven Finance","externalId":null,"pageLink":"https://www.finder.com.au/how-to-buy-eleven-finance"},"FISH":{"symbol":"FISH","name":"Polycat Finance","externalId":null,"pageLink":"https://www.finder.com.au/how-to-buy-polycat-finance"},"ADDY":{"symbol":"ADDY","name":"Adamant","externalId":null,"pageLink":"https://www.finder.com.au/how-to-buy-adamant"},"FTT":{"symbol":"FTT","name":"FTX","externalId":null,"pageLink":"https://www.finder.com.au/how-to-buy-ftx-token"},"GRT":{"symbol":"GRT","name":"Golden Ratio Token","externalId":null,"pageLink":"https://www.finder.com.au/how-to-buy-golden-ratio-token"},"EGLD":{"symbol":"EGLD","name":"Elrond","externalId":null,"pageLink":"https://www.finder.com.au/how-to-buy-elrond"},"AR":{"symbol":"AR","name":"Arweave","externalId":null,"pageLink":"https://www.finder.com.au/how-to-buy-arweave"},"MIR":{"symbol":"MIR","name":"Mirror Protocol","externalId":null,"pageLink":"https://www.finder.com.au/how-to-buy-mirror-protocol"},"SFI":{"symbol":"SFI","name":"saffron.finance","externalId":null,"pageLink":"https://www.finder.com.au/how-to-buy-saffronfinance"},"DIP":{"symbol":"DIP","name":"Etherisc DIP","externalId":null,"pageLink":"https://www.finder.com.au/how-to-buy-etherisc-dip"},"SAND":{"symbol":"SAND","name":"The Sandbox","externalId":null,"pageLink":"https://www.finder.com.au/how-to-buy-the-sandbox"},"PLA":{"symbol":"PLA","name":"PlayDapp","externalId":null,"pageLink":"https://www.finder.com.au/how-to-buy-playdapp"},"BIFI":{"symbol":"BIFI","name":"Beefy.Finance","externalId":null,"pageLink":"https://www.finder.com.au/how-to-buy-beefyfinance"},"BTCB":{"symbol":"BTCB","name":"Binance Bitcoin","externalId":null,"pageLink":"https://www.finder.com.au/how-to-buy-binance-bitcoin"},"VLX":{"symbol":"VLX","name":"Velas","externalId":null,"pageLink":"https://www.finder.com.au/how-to-buy-velas"},"MDX":{"symbol":"MDX","name":"Mdex","externalId":null,"pageLink":"https://www.finder.com.au/how-to-buy-mdex"},"XOR":{"symbol":"XOR","name":"Oracolxor","externalId":null,"pageLink":"https://www.finder.com.au/how-to-buy-oracolxor"},"ORC":{"symbol":"ORC","name":"Oracle System","externalId":null,"pageLink":"https://www.finder.com.au/how-to-buy-oracle-system"},"TTT":{"symbol":"TTT","name":"Tapcoin","externalId":null,"pageLink":"https://www.finder.com.au/how-to-buy-tapcoin"},"XIN":{"symbol":"XIN","name":"Mixin","externalId":null,"pageLink":"https://www.finder.com.au/how-to-buy-mixin"},"LINA":{"symbol":"LINA","name":"Linear","externalId":null,"pageLink":"https://www.finder.com.au/how-to-buy-linear"},"MATH":{"symbol":"MATH","name":"MATH","externalId":null,"pageLink":"https://www.finder.com.au/how-to-buy-math"},"AUDIO":{"symbol":"AUDIO","name":"Audius","externalId":null,"pageLink":"https://www.finder.com.au/how-to-buy-audius"},"SUPER":{"symbol":"SUPER","name":"SuperFarm","externalId":null,"pageLink":"https://www.finder.com.au/how-to-buy-superfarm"},"TROY":{"symbol":"TROY","name":"Troy","externalId":null,"pageLink":"https://www.finder.com.au/how-to-buy-troy"},"VBTC":{"symbol":"VBTC","name":"Venus BTC","externalId":null,"pageLink":"https://www.finder.com.au/how-to-buy-venus-btc"},"USDN":{"symbol":"USDN","name":"Neutrino USD","externalId":null,"pageLink":"https://www.finder.com.au/how-to-buy-neutrino-usd"},"KAI":{"symbol":"KAI","name":"KardiaChain","externalId":null,"pageLink":"https://www.finder.com.au/how-to-buy-kardiachain"},"LYXE":{"symbol":"LYXE","name":"LUKSO","externalId":null,"pageLink":"https://www.finder.com.au/how-to-buy-lukso"},"SPI":{"symbol":"SPI","name":"Shopping.io","externalId":null,"pageLink":"https://www.finder.com.au/how-to-buy-shopping-dot-io"},"ERN":{"symbol":"ERN","name":"Ethernity Chain","externalId":null,"pageLink":"https://www.finder.com.au/how-to-buy-ethernity-chain"},"MARO":{"symbol":"MARO","name":"Maro","externalId":null,"pageLink":"https://www.finder.com.au/how-to-buy-maro"},"HNC":{"symbol":"HNC","name":"HNC Coin","externalId":null,"pageLink":"https://www.finder.com.au/how-to-buy-hellenic-coin"},"CLV":{"symbol":"CLV","name":"Clover Finance","externalId":null,"pageLink":"https://www.finder.com.au/how-to-buy-clover-finance"},"USTC":{"symbol":"USTC","name":"TerraClassicUSD","externalId":null,"pageLink":"https://www.finder.com.au/how-to-buy-terra-usd"},"ID":{"symbol":"ID","name":"Everest","externalId":null,"pageLink":"https://www.finder.com.au/how-to-buy-everest"},"GT":{"symbol":"GT","name":"Gate","externalId":null,"pageLink":"https://www.finder.com.au/how-to-buy-gate-token"},"PIB":{"symbol":"PIB","name":"Passive Income Bot","externalId":null,"pageLink":"https://www.finder.com.au/how-to-buy-passive-income-bot"},"DATA":{"symbol":"DATA","name":"Streamr","externalId":2143,"pageLink":"https://www.finder.com.au/how-to-buy-streamr"},"BAKE":{"symbol":"BAKE","name":"BakerySwap","externalId":null,"pageLink":"https://www.finder.com.au/how-to-buy-bakeryswap"},"MWC":{"symbol":"MWC","name":"MimbleWimbleCoin","externalId":null,"pageLink":"https://www.finder.com.au/how-to-buy-mimble-wimble"},"POND":{"symbol":"POND","name":"Marlin","externalId":null,"pageLink":"https://www.finder.com.au/how-to-buy-marlin"},"GALA":{"symbol":"GALA","name":"Gala","externalId":null,"pageLink":"https://www.finder.com.au/how-to-buy-gala"},"DNT":{"symbol":"DNT","name":"district0x","externalId":1856,"pageLink":"https://www.finder.com.au/how-to-buy-distrct0x"},"DDX":{"symbol":"DDX","name":"DerivaDAO","externalId":null,"pageLink":"https://www.finder.com.au/how-to-buy-deriva-dao"},"ATT":{"symbol":"ATT","name":"Africa Trading Chain","externalId":null,"pageLink":"https://www.finder.com.au/how-to-buy-africa-trading-chain"},"N8V":{"symbol":"N8V","name":"NativeCoin","externalId":null,"pageLink":"https://www.finder.com.au/how-to-buy-native-coin"},"GNY":{"symbol":"GNY","name":"GNY","externalId":null,"pageLink":"https://www.finder.com.au/how-to-buy-gny"},"EDG":{"symbol":"EDG","name":"Edgeless","externalId":1596,"pageLink":"https://www.finder.com.au/how-to-buy-edgeless"},"HNS":{"symbol":"HNS","name":"Handshake","externalId":null,"pageLink":"https://www.finder.com.au/how-to-buy-handshake"},"BORA":{"symbol":"BORA","name":"BORA","externalId":null,"pageLink":"https://www.finder.com.au/how-to-buy-bora"},"RNDR":{"symbol":"RNDR","name":"Render","externalId":null,"pageLink":"https://www.finder.com.au/how-to-buy-render-token"},"SUN":{"symbol":"SUN","name":"SUN","externalId":null,"pageLink":"https://www.finder.com.au/how-to-buy-sun"},"XCM":{"symbol":"XCM","name":"Coinmetro","externalId":null,"pageLink":"https://www.finder.com.au/how-to-buy-coinmetro"},"DKA":{"symbol":"DKA","name":"dKargo","externalId":null,"pageLink":"https://www.finder.com.au/how-to-buy-dkargo"},"SHR":{"symbol":"SHR","name":"Share","externalId":null,"pageLink":"https://www.finder.com.au/how-to-buy-share-token"},"VAI":{"symbol":"VAI","name":"Vai","externalId":null,"pageLink":"https://www.finder.com.au/how-to-buy-vai"},"LIT":{"symbol":"LIT","name":"LIT","externalId":null,"pageLink":"https://www.finder.com.au/how-to-buy-lit"},"MASK":{"symbol":"MASK","name":"Mask Network","externalId":null,"pageLink":"https://www.finder.com.au/how-to-buy-mask-network"},"TWT":{"symbol":"TWT","name":"Trust Wallet","externalId":null,"pageLink":"https://www.finder.com.au/how-to-buy-trust-wallet-token"},"ATRI":{"symbol":"ATRI","name":"Atari","externalId":null,"pageLink":"https://www.finder.com.au/how-to-buy-atari-token"},"DAWN":{"symbol":"DAWN","name":"Dawn Protocol","externalId":null,"pageLink":"https://www.finder.com.au/how-to-buy-dawn-protocol"},"MLK":{"symbol":"MLK","name":"MiL.k Alliance","externalId":null,"pageLink":"https://www.finder.com.au/how-to-buy-milk-alliance"},"BZRX":{"symbol":"BZRX","name":"bZx Protocol","externalId":null,"pageLink":"https://www.finder.com.au/how-to-buy-bzx-protocol"},"AMO":{"symbol":"AMO","name":"AMO Coin","externalId":null,"pageLink":"https://www.finder.com.au/how-to-buy-amo-coin-token"},"CRE":{"symbol":"CRE","name":"Carry","externalId":null,"pageLink":"https://www.finder.com.au/how-to-buy-carry-token"},"RPL":{"symbol":"RPL","name":"Rocket Pool","externalId":null,"pageLink":"https://www.finder.com.au/how-to-buy-rocket-pool"},"EUM":{"symbol":"EUM","name":"Elitium","externalId":null,"pageLink":"https://www.finder.com.au/how-to-buy-elitium"},"EPS":{"symbol":"EPS","name":"Ellipsis [OLD]","externalId":null,"pageLink":"https://www.finder.com.au/how-to-buy-ellipsis"},"NRG":{"symbol":"NRG","name":"Energi","externalId":null,"pageLink":"https://www.finder.com.au/how-to-buy-energi"},"UQC":{"symbol":"UQC","name":"Uquid Coin","externalId":null,"pageLink":"https://www.finder.com.au/how-to-buy-uquid-coin-token"},"NYE":{"symbol":"NYE","name":"NewYork Exchange","externalId":null,"pageLink":"https://www.finder.com.au/how-to-buy-nyse-token"},"SUSD":{"symbol":"SUSD","name":"sUSD","externalId":null,"pageLink":"https://www.finder.com.au/how-to-buy-susd-token"},"UOS":{"symbol":"UOS","name":"Ultra","externalId":null,"pageLink":"https://www.finder.com.au/how-to-buy-ultra-token"},"RAMP":{"symbol":"RAMP","name":"RAMP [OLD]","externalId":null,"pageLink":"https://www.finder.com.au/how-to-buy-ramp"},"VID":{"symbol":"VID","name":"Vivid Labs","externalId":null,"pageLink":"https://www.finder.com.au/how-to-buy-videocoin"},"MONA":{"symbol":"MONA","name":"MonaCoin","externalId":213,"pageLink":"https://www.finder.com.au/how-to-buy-monacoin"},"BLCT":{"symbol":"BLCT","name":"Bloomzed Loyalty Club Ticket","externalId":null,"pageLink":"https://www.finder.com.au/how-to-buy-bloomzed"},"APL":{"symbol":"APL","name":"Apollo","externalId":null,"pageLink":"https://www.finder.com.au/how-to-buy-apollo-token"},"PHA":{"symbol":"PHA","name":"Phala Network","externalId":null,"pageLink":"https://www.finder.com.au/how-to-buy-phala-network"},"REQ":{"symbol":"REQ","name":"Request","externalId":2071,"pageLink":"https://www.finder.com.au/how-to-buy-request-token"},"WHALE":{"symbol":"WHALE","name":"WHALE","externalId":null,"pageLink":"https://www.finder.com.au/how-to-buy-whale-token"},"FLM":{"symbol":"FLM","name":"Flamingo Finance","externalId":null,"pageLink":"https://www.finder.com.au/how-to-buy-flamingo-finance"},"OXY":{"symbol":"OXY","name":"Oxygen","externalId":null,"pageLink":"https://www.finder.com.au/how-to-buy-oxygen-token"},"BOTX":{"symbol":"BOTX","name":"BOTXCOIN","externalId":null,"pageLink":"https://www.finder.com.au/how-to-buy-botxcoin"},"DIVI":{"symbol":"DIVI","name":"Divi","externalId":null,"pageLink":"https://www.finder.com.au/how-to-buy-divi-token"},"VRA":{"symbol":"VRA","name":"Verasity","externalId":null,"pageLink":"https://www.finder.com.au/how-to-buy-verasity"},"CHR":{"symbol":"CHR","name":"Chromia","externalId":null,"pageLink":"https://www.finder.com.au/how-to-buy-chomaway"},"MXC":{"symbol":"MXC","name":"MXC","externalId":null,"pageLink":"https://www.finder.com.au/how-to-buy-mxc"},"DUSK":{"symbol":"DUSK","name":"DUSK Network","externalId":null,"pageLink":"https://www.finder.com.au/how-to-buy-dusk-network"},"GUSD":{"symbol":"GUSD","name":"Gemini Dollar","externalId":null,"pageLink":"https://www.finder.com.au/how-to-buy-gemini-dollar"},"VSP":{"symbol":"VSP","name":"Vesper Finance","externalId":null,"pageLink":"https://www.finder.com.au/how-to-buy-vesper-finance"},"TSHP":{"symbol":"TSHP","name":"12Ships","externalId":null,"pageLink":"https://www.finder.com.au/how-to-buy-12ships"},"SURE":{"symbol":"SURE","name":"inSure DeFi","externalId":null,"pageLink":"https://www.finder.com.au/how-to-buy-insure-defi"},"TT":{"symbol":"TT","name":"ThunderCore","externalId":null,"pageLink":"https://www.finder.com.au/how-to-buy-thundercore"},"RLY":{"symbol":"RLY","name":"Rally","externalId":null,"pageLink":"https://www.finder.com.au/how-to-buy-rally-token"},"TVK":{"symbol":"TVK","name":"Terra Virtua Kolect","externalId":null,"pageLink":"https://www.finder.com.au/how-to-buy-terra-virtua-kolect"},"CRU":{"symbol":"CRU","name":"Crust Network","externalId":null,"pageLink":"https://www.finder.com.au/how-to-buy-crust-network"},"GRN":{"symbol":"GRN","name":"GreenPower","externalId":null,"pageLink":"https://www.finder.com.au/how-to-buy-greenpower"},"DIA":{"symbol":"DIA","name":"DIA","externalId":null,"pageLink":"https://www.finder.com.au/how-to-buy-dia-token"},"KIMCHI":{"symbol":"KIMCHI","name":"KIMCHI.finance","externalId":null,"pageLink":"https://www.finder.com.au/how-to-buy-kimchi-finance"},"LAMB":{"symbol":"LAMB","name":"Lambda","externalId":null,"pageLink":"https://www.finder.com.au/how-to-buy-lambda-token"},"FRM":{"symbol":"FRM","name":"Ferrum Network","externalId":null,"pageLink":"https://www.finder.com.au/how-to-buy-ferrum-network"},"BNANA":{"symbol":"BNANA","name":"Chimpion","externalId":null,"pageLink":"https://www.finder.com.au/how-to-buy-chimpion"},"ABBC":{"symbol":"ABBC","name":"ABBC","externalId":null,"pageLink":"https://www.finder.com.au/how-to-buy-alibaba-coin"},"CTK":{"symbol":"CTK","name":"Shentu","externalId":null,"pageLink":"https://www.finder.com.au/how-to-buy-certik"},"VITE":{"symbol":"VITE","name":"Vite","externalId":null,"pageLink":"https://www.finder.com.au/how-to-buy-vite"},"MBL":{"symbol":"MBL","name":"MovieBloc","externalId":null,"pageLink":"https://www.finder.com.au/how-to-buy-movie-bloc"},"WOZX":{"symbol":"WOZX","name":"Efforce","externalId":null,"pageLink":"https://www.finder.com.au/how-to-buy-efforce"},"DEGO":{"symbol":"DEGO","name":"Dego Finance","externalId":null,"pageLink":"https://www.finder.com.au/how-to-buy-dego-finance"},"DX":{"symbol":"DX","name":"DxChain","externalId":null,"pageLink":"https://www.finder.com.au/how-to-buy-dxchain"},"LA":{"symbol":"LA","name":"LA","externalId":null,"pageLink":"https://www.finder.com.au/how-to-buy-latoken"},"FRAX":{"symbol":"FRAX","name":"Frax","externalId":null,"pageLink":"https://www.finder.com.au/how-to-buy-frax"},"NULS":{"symbol":"NULS","name":"Nuls","externalId":2092,"pageLink":"https://www.finder.com.au/how-to-buy-nuls"},"FIRO":{"symbol":"FIRO","name":"Firo","externalId":null,"pageLink":"https://www.finder.com.au/how-to-buy-firo"},"BSCPAD":{"symbol":"BSCPAD","name":"BSCPAD","externalId":null,"pageLink":"https://www.finder.com.au/how-to-buy-bscpad"},"OM":{"symbol":"OM","name":"MANTRA","externalId":null,"pageLink":"https://www.finder.com.au/how-to-buy-mantra-dao"},"RFR":{"symbol":"RFR","name":"Refereum","externalId":null,"pageLink":"https://www.finder.com.au/how-to-buy-refereum"},"SPND":{"symbol":"SPND","name":"Spendcoin","externalId":null,"pageLink":"https://www.finder.com.au/how-to-buy-spendcoin"},"ARPA":{"symbol":"ARPA","name":"ARPA Chain","externalId":null,"pageLink":"https://www.finder.com.au/how-to-buy-arpa-chain"},"LOC":{"symbol":"LOC","name":"LockTrip","externalId":null,"pageLink":"https://www.finder.com.au/how-to-buy-locktrip"},"HARD":{"symbol":"HARD","name":"Kava Lend","externalId":null,"pageLink":"https://www.finder.com.au/how-to-buy-hard-protocol"},"PHB":{"symbol":"PHB","name":"Phoenix Global [OLD]","externalId":null,"pageLink":"https://www.finder.com.au/how-to-buy-phoenix-global"},"TRB":{"symbol":"TRB","name":"Tellor","externalId":null,"pageLink":"https://www.finder.com.au/how-to-buy-tellor"},"ZNN":{"symbol":"ZNN","name":"Zenon","externalId":null,"pageLink":"https://www.finder.com.au/how-to-buy-zenon"},"YFII":{"symbol":"YFII","name":"DFI.money","externalId":null,"pageLink":"https://www.finder.com.au/how-to-buy-dfi-money"},"SOLVE":{"symbol":"SOLVE","name":"SOLVE","externalId":null,"pageLink":"https://www.finder.com.au/how-to-buy-solve"},"RGT":{"symbol":"RGT","name":"Rari Governance","externalId":null,"pageLink":"https://www.finder.com.au/how-to-buy-rari-governance-token"},"SRK":{"symbol":"SRK","name":"SparkPoint","externalId":null,"pageLink":"https://www.finder.com.au/how-to-buy-sparkpoint"},"NRV":{"symbol":"NRV","name":"Nerve Finance","externalId":null,"pageLink":"https://www.finder.com.au/how-to-buy-nerve-finance"},"IGNIS":{"symbol":"IGNIS","name":"Ignis","externalId":null,"pageLink":"https://www.finder.com.au/how-to-buy-ignis"},"DSLA":{"symbol":"DSLA","name":"DSLA Protocol","externalId":null,"pageLink":"https://www.finder.com.au/how-to-buy-dsla-protocol"},"COS":{"symbol":"COS","name":"Contentos","externalId":null,"pageLink":"https://www.finder.com.au/how-to-buy-contentos"},"PAXG":{"symbol":"PAXG","name":"PAX Gold","externalId":null,"pageLink":"https://www.finder.com.au/how-to-buy-pax-gold"},"PCX":{"symbol":"PCX","name":"ChainX","externalId":null,"pageLink":"https://www.finder.com.au/how-to-buy-chainx"},"REVV":{"symbol":"REVV","name":"REVV","externalId":null,"pageLink":"https://www.finder.com.au/how-to-buy-revv"},"HUM":{"symbol":"HUM","name":"Humanscape","externalId":null,"pageLink":"https://www.finder.com.au/how-to-buy-humanscape"},"MBN":{"symbol":"MBN","name":"Membrana","externalId":null,"pageLink":"https://www.finder.com.au/how-to-buy-membrana"},"KDA":{"symbol":"KDA","name":"Kadena","externalId":null,"pageLink":"https://www.finder.com.au/how-to-buy-kadena"},"AUCTION":{"symbol":"AUCTION","name":"Bounce","externalId":null,"pageLink":"https://www.finder.com.au/how-to-buy-bounce"},"YOUC":{"symbol":"YOUC","name":"YOUcash","externalId":null,"pageLink":"https://www.finder.com.au/how-to-buy-youcash"},"STRK":{"symbol":"STRK","name":"Strike","externalId":null,"pageLink":"https://www.finder.com.au/how-to-buy-strike"},"ZEE":{"symbol":"ZEE","name":"ZeroSwap","externalId":null,"pageLink":"https://www.finder.com.au/how-to-buy-zeroswap"},"WICC":{"symbol":"WICC","name":"WaykiChain","externalId":null,"pageLink":"https://www.finder.com.au/how-to-buy-waykichain"},"DDIM":{"symbol":"DDIM","name":"DuckDaoDime","externalId":null,"pageLink":"https://www.finder.com.au/how-to-buy-duck-dao-dime"},"VSYS":{"symbol":"VSYS","name":"V.SYSTEMS","externalId":null,"pageLink":"https://www.finder.com.au/how-to-buy-v-systems"},"EXRD":{"symbol":"EXRD","name":"e-Radix","externalId":null,"pageLink":"https://www.finder.com.au/how-to-buy-e-radix"},"PERL":{"symbol":"PERL","name":"PERL.eco","externalId":null,"pageLink":"https://www.finder.com.au/how-to-buy-perl-eco"},"VUSDC":{"symbol":"VUSDC","name":"Venus USDC","externalId":null,"pageLink":"https://www.finder.com.au/how-to-buy-venus-usdc"},"NWC":{"symbol":"NWC","name":"Newscrypto Coin","externalId":null,"pageLink":"https://www.finder.com.au/how-to-buy-newscrypto"},"EDR":{"symbol":"EDR","name":"Endor Protocol","externalId":null,"pageLink":"https://www.finder.com.au/how-to-buy-endor-protocol-token"},"NEST":{"symbol":"NEST","name":"Nest Protocol","externalId":null,"pageLink":"https://www.finder.com.au/how-to-buy-nest-protocol"},"KEY":{"symbol":"KEY","name":"Key","externalId":null,"pageLink":"https://www.finder.com.au/how-to-buy-key"},"SWTH":{"symbol":"SWTH","name":"Carbon Protocol","externalId":null,"pageLink":"https://www.finder.com.au/how-to-buy-switcheo"},"MASS":{"symbol":"MASS","name":"MASS","externalId":null,"pageLink":"https://www.finder.com.au/how-to-buy-mass"},"MX":{"symbol":"MX","name":"MX","externalId":null,"pageLink":"https://www.finder.com.au/how-to-buy-mx-token"},"RING":{"symbol":"RING","name":"Darwinia Network","externalId":null,"pageLink":"https://www.finder.com.au/how-to-buy-darwinia"},"FX":{"symbol":"FX","name":"Function X","externalId":null,"pageLink":"https://www.finder.com.au/how-to-buy-function-x"},"HAI":{"symbol":"HAI","name":"Hacken HAI","externalId":null,"pageLink":"https://www.finder.com.au/how-to-buy-hacken-token"},"DAG":{"symbol":"DAG","name":"Constellation","externalId":null,"pageLink":"https://www.finder.com.au/how-to-buy-constellation"},"FIO":{"symbol":"FIO","name":"FIO Protocol","externalId":null,"pageLink":"https://www.finder.com.au/how-to-buy-fio-protocol"},"WNXM":{"symbol":"WNXM","name":"Wrapped NXM","externalId":null,"pageLink":"https://www.finder.com.au/how-to-buy-wrapped-nxm"},"SUKU":{"symbol":"SUKU","name":"SUKU","externalId":null,"pageLink":"https://www.finder.com.au/how-to-buy-suku"},"WING":{"symbol":"WING","name":"Wing Finance","externalId":null,"pageLink":"https://www.finder.com.au/how-to-buy-wing-finance"},"UPP":{"symbol":"UPP","name":"Sentinel Protocol","externalId":null,"pageLink":"https://www.finder.com.au/how-to-buy-sentinel-protocol"},"GET":{"symbol":"GET","name":"GET Protocol","externalId":null,"pageLink":"https://www.finder.com.au/how-to-buy-get-protocol"},"BAAS":{"symbol":"BAAS","name":"BaaSid","externalId":null,"pageLink":"https://www.finder.com.au/how-to-buy-baasid"},"ESD":{"symbol":"ESD","name":"Empty Set Dollar","externalId":null,"pageLink":"https://www.finder.com.au/how-to-buy-empty-set-dollar"},"NIM":{"symbol":"NIM","name":"Nimiq","externalId":null,"pageLink":"https://www.finder.com.au/how-to-buy-nimiq"},"EL":{"symbol":"EL","name":"ELYSIA","externalId":null,"pageLink":"https://www.finder.com.au/how-to-buy-elysia"},"SLT":{"symbol":"SLT","name":"SLT","externalId":null,"pageLink":"https://www.finder.com.au/how-to-buy-slt"},"SNTVT":{"symbol":"SNTVT","name":"Sentivate","externalId":null,"pageLink":"https://www.finder.com.au/how-to-buy-sentivate"},"VETH":{"symbol":"VETH","name":"Venus ETH","externalId":null,"pageLink":"https://www.finder.com.au/how-to-buy-venus-eth"},"DG":{"symbol":"DG","name":"Decentral Games","externalId":null,"pageLink":"https://www.finder.com.au/how-to-buy-decentral-games"},"RCN":{"symbol":"RCN","name":"Ripio Credit Network","externalId":2096,"pageLink":"https://www.finder.com.au/how-to-buy-ripio-credit-network"},"XPR":{"symbol":"XPR","name":"Proton","externalId":null,"pageLink":"https://www.finder.com.au/how-to-buy-proton"},"MAPS":{"symbol":"MAPS","name":"MAPS","externalId":null,"pageLink":"https://www.finder.com.au/how-to-buy-maps"},"SERO":{"symbol":"SERO","name":"SERO","externalId":null,"pageLink":"https://www.finder.com.au/how-to-buy-sero"},"ZCN":{"symbol":"ZCN","name":"0chain","externalId":null,"pageLink":"https://www.finder.com.au/how-to-buy-0chain"},"SPARTA":{"symbol":"SPARTA","name":"Spartan Protocol","externalId":null,"pageLink":"https://www.finder.com.au/how-to-buy-spartan-protocol"},"DOCK":{"symbol":"DOCK","name":"Dock","externalId":null,"pageLink":"https://www.finder.com.au/how-to-buy-dock"},"OXEN":{"symbol":"OXEN","name":"Oxen","externalId":null,"pageLink":"https://www.finder.com.au/how-to-buy-oxen"},"MUSH":{"symbol":"MUSH","name":"Mushroom","externalId":null,"pageLink":"https://www.finder.com.au/how-to-buy-mushroom"},"ERG":{"symbol":"ERG","name":"Ergo","externalId":null,"pageLink":"https://www.finder.com.au/how-to-buy-ergo"},"SWINGBY":{"symbol":"SWINGBY","name":"Swingby","externalId":null,"pageLink":"https://www.finder.com.au/how-to-buy-swingby"},"AXEL":{"symbol":"AXEL","name":"AXEL","externalId":null,"pageLink":"https://www.finder.com.au/how-to-buy-axel"},"IDEX":{"symbol":"IDEX","name":"IDEX","externalId":null,"pageLink":"https://www.finder.com.au/how-to-buy-idex"},"FXS":{"symbol":"FXS","name":"Frax Share","externalId":null,"pageLink":"https://www.finder.com.au/how-to-buy-frax-share"},"PNK":{"symbol":"PNK","name":"Kleros","externalId":null,"pageLink":"https://www.finder.com.au/how-to-buy-kleros"},"SNL":{"symbol":"SNL","name":"Sport and Leisure","externalId":null,"pageLink":"https://www.finder.com.au/how-to-buy-sports-and-leisure"},"ARRR":{"symbol":"ARRR","name":"Pirate Chain","externalId":null,"pageLink":"https://www.finder.com.au/how-to-buy-pirate-chain"},"SKY":{"symbol":"SKY","name":"Skycoin","externalId":1619,"pageLink":"https://www.finder.com.au/how-to-buy-skycoin"},"STPT":{"symbol":"STPT","name":"STP","externalId":null,"pageLink":"https://www.finder.com.au/how-to-buy-spt-network"},"BELT":{"symbol":"BELT","name":"Belt","externalId":null,"pageLink":"https://www.finder.com.au/how-to-buy-belt"},"AERGO":{"symbol":"AERGO","name":"Aergo","externalId":null,"pageLink":"https://www.finder.com.au/how-to-buy-aergo"},"KYL":{"symbol":"KYL","name":"Kylin Network","externalId":null,"pageLink":"https://www.finder.com.au/how-to-buy-kylin-network"},"EZ":{"symbol":"EZ","name":"EasyFi V2″,"externalId":null,"pageLink":"https://www.finder.com.au/how-to-buy-easyfi"},"DEXE":{"symbol":"DEXE","name":"DeXe","externalId":null,"pageLink":"https://www.finder.com.au/how-to-buy-dexe"},"HC":{"symbol":"HC","name":"HyperCash","externalId":null,"pageLink":"https://www.finder.com.au/how-to-buy-hypercash"},"EVZ":{"symbol":"EVZ","name":"Electric Vehicle Zone","externalId":null,"pageLink":"https://www.finder.com.au/how-to-buy-electric-zone-vehicle"},"DEXT":{"symbol":"DEXT","name":"DexTools","externalId":null,"pageLink":"https://www.finder.com.au/how-to-buy-dex-tools-token"},"BDP":{"symbol":"BDP","name":"BidiPass","externalId":null,"pageLink":"https://www.finder.com.au/how-to-buy-bidipass"},"OBSR":{"symbol":"OBSR","name":"OBSERVER Coin","externalId":null,"pageLink":"https://www.finder.com.au/how-to-buy-observer-coin"},"MEME":{"symbol":"MEME","name":"Meme","externalId":null,"pageLink":"https://www.finder.com.au/how-to-buy-meme-token"},"XYO":{"symbol":"XYO","name":"XYO Network","externalId":null,"pageLink":"https://www.finder.com.au/how-to-buy-xyo-network"},"MHC":{"symbol":"MHC","name":"#MetaHash","externalId":null,"pageLink":"https://www.finder.com.au/how-to-buy-metahash"},"TMTG":{"symbol":"TMTG","name":"The Midas Touch Gold","externalId":null,"pageLink":"https://www.finder.com.au/how-to-buy-midas-touch"},"QQQ":{"symbol":"QQQ","name":"Poseidon Network","externalId":null,"pageLink":"https://www.finder.com.au/how-to-buy-poseidon-network"},"QC":{"symbol":"QC","name":"Qcash","externalId":null,"pageLink":"https://www.finder.com.au/how-to-buy-qcash"},"BORING":{"symbol":"BORING","name":"BoringDAO","externalId":null,"pageLink":"https://www.finder.com.au/how-to-buy-boring-dao"},"DREP":{"symbol":"DREP","name":"Drep","externalId":null,"pageLink":"https://www.finder.com.au/how-to-buy-drep"},"GTO":{"symbol":"GTO","name":"Gifto","externalId":2289,"pageLink":"https://www.finder.com.au/how-to-buy-gifto"},"RAD":{"symbol":"RAD","name":"Radicle","externalId":null,"pageLink":"https://www.finder.com.au/how-to-buy-radicle"},"PROM":{"symbol":"PROM","name":"Prom","externalId":null,"pageLink":"https://www.finder.com.au/how-to-buy-prometeus"},"SLP":{"symbol":"SLP","name":"Smooth Love Potion","externalId":null,"pageLink":"https://www.finder.com.au/how-to-buy-smooth-love-potion"},"POLIS":{"symbol":"POLIS","name":"Star Atlas DAO","externalId":null,"pageLink":"https://www.finder.com.au/how-to-buy-star-atlas-dao"},"XWC":{"symbol":"XWC","name":"Whitecoin","externalId":null,"pageLink":"https://www.finder.com.au/how-to-buy-whitecoin"},"BLZ":{"symbol":"BLZ","name":"Bluzelle","externalId":null,"pageLink":"https://www.finder.com.au/how-to-buy-bluzelle"},"ILV":{"symbol":"ILV","name":"Illuvium","externalId":null,"pageLink":"https://www.finder.com.au/how-to-buy-illuvium"},"SAP":{"symbol":"SAP","name":"Sapchain","externalId":null,"pageLink":"https://www.finder.com.au/how-to-buy-sapchain"},"QUICK":{"symbol":"QUICK","name":"Quickswap [OLD]","externalId":null,"pageLink":"https://www.finder.com.au/how-to-buy-quickswap"},"MONI":{"symbol":"MONI","name":"Monsta Infinite","externalId":null,"pageLink":"https://www.finder.com.au/how-to-buy-monsta-infinite"},"DYDX":{"symbol":"DYDX","name":"dYdX","externalId":null,"pageLink":"https://www.finder.com.au/how-to-buy-dydx"},"GNT":{"symbol":"GNT","name":"GreenTrust","externalId":1455,"pageLink":"https://www.finder.com.au/how-to-buy-greentrust"},"TCC":{"symbol":"TCC","name":"The ChampCoin","externalId":null,"pageLink":"https://www.finder.com.au/how-to-buy-the-champ-coin"},"PENDLE":{"symbol":"PENDLE","name":"Pendle","externalId":null,"pageLink":"https://www.finder.com.au/how-to-buy-pendle"},"PGX":{"symbol":"PGX","name":"Pegaxy Stone","externalId":null,"pageLink":"https://www.finder.com.au/how-to-buy-pegaxy-stone"},"JOE":{"symbol":"JOE","name":"JOE","externalId":null,"pageLink":"https://www.finder.com.au/how-to-buy-joe"},"ANT":{"symbol":"ANT","name":"Aragon","externalId":1680,"pageLink":"https://www.finder.com.au/how-to-buy-aragon"},"NPXS":{"symbol":"NPXS","name":"Pundi X [OLD]","externalId":null,"pageLink":"https://www.finder.com.au/how-to-buy-pundi-x-old"},"SMART":{"symbol":"SMART","name":"SmartCash","externalId":1828,"pageLink":"https://www.finder.com.au/how-to-buy-smartcash"},"HBAR":{"symbol":"HBAR","name":"Hedera","externalId":null,"pageLink":"https://www.finder.com.au/how-to-buy-hedera-hashgraph"},"BABYDOGE":{"symbol":"BABYDOGE","name":"Baby Doge Coin","externalId":null,"pageLink":"https://www.finder.com.au/how-to-buy-baby-doge"},"MINA":{"symbol":"MINA","name":"Mina Protocol","externalId":null,"pageLink":"https://www.finder.com.au/how-to-buy-mina-protocol"},"VIS":{"symbol":"VIS","name":"Vigorus","externalId":null,"pageLink":"https://www.finder.com.au/how-to-buy-vigorus"},"MIM":{"symbol":"MIM","name":"Magic Internet Money","externalId":null,"pageLink":"https://www.finder.com.au/how-to-buy-magic-internet-money"},"OSMO":{"symbol":"OSMO","name":"Osmosis","externalId":null,"pageLink":"https://www.finder.com.au/how-to-buy-osmosis"},"XRD":{"symbol":"XRD","name":"Radix","externalId":null,"pageLink":"https://www.finder.com.au/how-to-buy-radix"},"CVX":{"symbol":"CVX","name":"Convex Finance","externalId":null,"pageLink":"https://www.finder.com.au/how-to-buy-convex-finance"},"XEC":{"symbol":"XEC","name":"eCash","externalId":null,"pageLink":"https://www.finder.com.au/how-to-buy-ecash"},"OHM":{"symbol":"OHM","name":"Olympus","externalId":null,"pageLink":"https://www.finder.com.au/how-to-buy-olympus"},"TIME":{"symbol":"TIME","name":"chrono.tech","externalId":null,"pageLink":"https://www.finder.com.au/how-to-buy-chrono-tech"},"JEWEL":{"symbol":"JEWEL","name":"DeFi Kingdoms","externalId":null,"pageLink":"https://www.finder.com.au/how-to-buy-defi-kingdoms"},"SPELL":{"symbol":"SPELL","name":"Spell","externalId":null,"pageLink":"https://www.finder.com.au/how-to-buy-spell-token"},"KUB":{"symbol":"KUB","name":"Bitkub Coin","externalId":null,"pageLink":"https://www.finder.com.au/how-to-buy-bitkub-coin"},"MSOL":{"symbol":"MSOL","name":"Marinade staked SOL","externalId":null,"pageLink":"https://www.finder.com.au/how-to-buy-marinade-staked-sol"},"CVXCRV":{"symbol":"CVXCRV","name":"Convex CRV","externalId":null,"pageLink":"https://www.finder.com.au/how-to-buy-convex-crv"},"LN":{"symbol":"LN","name":"LINK","externalId":null,"pageLink":"https://www.finder.com.au/how-to-buy-link"},"GLMR":{"symbol":"GLMR","name":"Moonbeam","externalId":null,"pageLink":"https://www.finder.com.au/how-to-buy-moonbeam"},"DESO":{"symbol":"DESO","name":"Decentralized Social","externalId":null,"pageLink":"https://www.finder.com.au/how-to-buy-decentralized-social"},"LUSD":{"symbol":"LUSD","name":"Liquity USD","externalId":null,"pageLink":"https://www.finder.com.au/how-to-buy-liquity-usd"},"NFT":{"symbol":"NFT","name":"APENFT","externalId":null,"pageLink":"https://www.finder.com.au/how-to-buy-apenft"},"ELON":{"symbol":"ELON","name":"Dogelon Mars","externalId":null,"pageLink":"https://www.finder.com.au/how-to-buy-dogelon-mars"},"TSHARE":{"symbol":"TSHARE","name":"Tomb Shares","externalId":null,"pageLink":"https://www.finder.com.au/how-to-buy-tomb-shares"},"OKT":{"symbol":"OKT","name":"OKC","externalId":null,"pageLink":"https://www.finder.com.au/how-to-buy-oec-token"},"IMX":{"symbol":"IMX","name":"Immutable X","externalId":null,"pageLink":"https://www.finder.com.au/how-to-buy-immutable-x"},"FLUX":{"symbol":"FLUX","name":"Flux","externalId":null,"pageLink":"https://www.finder.com.au/how-to-buy-flux"},"ENS":{"symbol":"ENS","name":"Ethereum Name Service","externalId":null,"pageLink":"https://www.finder.com.au/how-to-buy-ethereum-name-service"},"JUNO":{"symbol":"JUNO","name":"JUNO","externalId":null,"pageLink":"https://www.finder.com.au/how-to-buy-juno"},"HERO":{"symbol":"HERO","name":"Metahero","externalId":null,"pageLink":"https://www.finder.com.au/how-to-buy-metahero"},"DPX":{"symbol":"DPX","name":"Dopex","externalId":null,"pageLink":"https://www.finder.com.au/how-to-buy-dopex"},"LOOKS":{"symbol":"LOOKS","name":"LooksRare","externalId":null,"pageLink":"https://www.finder.com.au/how-to-buy-looksrare"},"BTRFLY":{"symbol":"BTRFLY","name":"Redacted Cartel","externalId":null,"pageLink":"https://www.finder.com.au/how-to-buy-redacted-cartel"},"ANY":{"symbol":"ANY","name":"Anyswap","externalId":null,"pageLink":"https://www.finder.com.au/how-to-buy-anyswap"},"TOKE":{"symbol":"TOKE","name":"Tokemak","externalId":null,"pageLink":"https://www.finder.com.au/how-to-buy-tokemak"},"METIS":{"symbol":"METIS","name":"Metis","externalId":null,"pageLink":"https://www.finder.com.au/how-to-buy-metis-token"},"TOMB":{"symbol":"TOMB","name":"Tomb","externalId":null,"pageLink":"https://www.finder.com.au/how-to-buy-tomb"},"MOVR":{"symbol":"MOVR","name":"Moonriver","externalId":null,"pageLink":"https://www.finder.com.au/how-to-buy-moonriver"},"SYN":{"symbol":"SYN","name":"Synapse","externalId":null,"pageLink":"https://www.finder.com.au/how-to-buy-synapse"},"UFO":{"symbol":"UFO","name":"UFO Gaming","externalId":null,"pageLink":"https://www.finder.com.au/how-to-buy-ufo-gaming"},"C98″:{"symbol":"C98″,"name":"Coin98″,"externalId":null,"pageLink":"https://www.finder.com.au/how-to-buy-coin98″},"BOBA":{"symbol":"BOBA","name":"Boba Network","externalId":null,"pageLink":"https://www.finder.com.au/how-to-buy-boba-network"},"FLEX":{"symbol":"FLEX","name":"FLEX Coin","externalId":null,"pageLink":"https://www.finder.com.au/how-to-buy-flex-coin"},"YGG":{"symbol":"YGG","name":"Yield Guild Games","externalId":null,"pageLink":"https://www.finder.com.au/how-to-buy-yield-guild-games"},"PEOPLE":{"symbol":"PEOPLE","name":"ConstitutionDAO","externalId":null,"pageLink":"https://www.finder.com.au/how-to-buy-constitutiondao"},"MBOX":{"symbol":"MBOX","name":"Mobox","externalId":null,"pageLink":"https://www.finder.com.au/how-to-buy-mobox"},"XAUT":{"symbol":"XAUT","name":"Tether Gold","externalId":null,"pageLink":"https://www.finder.com.au/how-to-buy-tether-gold"},"VR":{"symbol":"VR","name":"Victoria VR","externalId":null,"pageLink":"https://www.finder.com.au/how-to-buy-victoria-vr"},"PLEX":{"symbol":"PLEX","name":"PLEX","externalId":null,"pageLink":"https://www.finder.com.au/how-to-buy-plex"},"SOUL":{"symbol":"SOUL","name":"Phantasma","externalId":null,"pageLink":"https://www.finder.com.au/how-to-buy-phantasma"},"VADER":{"symbol":"VADER","name":"Vader Protocol","externalId":null,"pageLink":"https://www.finder.com.au/how-to-buy-vader-protocol"},"ION":{"symbol":"ION","name":"Ion","externalId":null,"pageLink":"https://www.finder.com.au/how-to-buy-ion"},"XPRT":{"symbol":"XPRT","name":"Persistence","externalId":null,"pageLink":"https://www.finder.com.au/how-to-buy-persistence"},"CRTS":{"symbol":"CRTS","name":"Cratos","externalId":null,"pageLink":"https://www.finder.com.au/how-to-buy-cratos"},"JASMY":{"symbol":"JASMY","name":"JasmyCoin","externalId":null,"pageLink":"https://www.finder.com.au/how-to-buy-jasmycoin"},"PYR":{"symbol":"PYR","name":"Vulcan Forged","externalId":null,"pageLink":"https://www.finder.com.au/how-to-buy-vulcan-forged"},"ZMT":{"symbol":"ZMT","name":"Zipmex","externalId":null,"pageLink":"https://www.finder.com.au/how-to-buy-zipmex-token"},"ALCX":{"symbol":"ALCX","name":"Alchemix","externalId":null,"pageLink":"https://www.finder.com.au/how-to-buy-alchemix"},"GMX":{"symbol":"GMX","name":"GMX","externalId":null,"pageLink":"https://www.finder.com.au/how-to-buy-gmx"},"VERI":{"symbol":"VERI","name":"Veritaseum","externalId":1710,"pageLink":"https://www.finder.com.au/how-to-buy-veritaseum"},"XDB":{"symbol":"XDB","name":"DigitalBits","externalId":null,"pageLink":"https://www.finder.com.au/how-to-buy-digitalbits"},"ALUSD":{"symbol":"ALUSD","name":"Alchemix USD","externalId":null,"pageLink":"https://www.finder.com.au/how-to-buy-alchemix-usd"},"OUSD":{"symbol":"OUSD","name":"Origin Dollar","externalId":null,"pageLink":"https://www.finder.com.au/how-to-buy-origin-dollar"},"BICO":{"symbol":"BICO","name":"Biconomy","externalId":null,"pageLink":"https://www.finder.com.au/how-to-buy-biconomy"},"MC":{"symbol":"MC","name":"Merit Circle","externalId":null,"pageLink":"https://www.finder.com.au/how-to-buy-merit-circle"},"10SET":{"symbol":"10SET","name":"Tenset","externalId":null,"pageLink":"https://www.finder.com.au/how-to-buy-tenset"},"RMRK":{"symbol":"RMRK","name":"RMRK","externalId":null,"pageLink":"https://www.finder.com.au/how-to-buy-rmrk"},"STARL":{"symbol":"STARL","name":"StarLink","externalId":null,"pageLink":"https://www.finder.com.au/how-to-buy-starlink-token"},"IBBTC":{"symbol":"IBBTC","name":"Badger Interest Bearing Bitcoin","externalId":null,"pageLink":"https://www.finder.com.au/how-to-buy-interest-bearing-bitcoin"},"PRCH":{"symbol":"PRCH","name":"Power Cash","externalId":null,"pageLink":"https://www.finder.com.au/how-to-buy-power-cash"},"CET":{"symbol":"CET","name":"CoinEx","externalId":null,"pageLink":"https://www.finder.com.au/how-to-buy-coinex-token"},"DVI":{"symbol":"DVI","name":"Dvision Network","externalId":null,"pageLink":"https://www.finder.com.au/how-to-buy-dvision-network"},"BOO":{"symbol":"BOO","name":"Spookyswap","externalId":null,"pageLink":"https://www.finder.com.au/how-to-buy-spookyswap"},"ACH":{"symbol":"ACH","name":"Alchemy Pay","externalId":null,"pageLink":"https://www.finder.com.au/how-to-buy-alchemy-pay"},"ICE":{"symbol":"ICE","name":"Popsicle Finance","externalId":null,"pageLink":"https://www.finder.com.au/how-to-buy-popsicle-finance"},"HEC":{"symbol":"HEC","name":"Hector Network","externalId":null,"pageLink":"https://www.finder.com.au/how-to-buy-hector-dao"},"KLIMA":{"symbol":"KLIMA","name":"Klima DAO","externalId":null,"pageLink":"https://www.finder.com.au/how-to-buy-klima-dao"},"QRDO":{"symbol":"QRDO","name":"Qredo","externalId":null,"pageLink":"https://www.finder.com.au/how-to-buy-qredo"},"WILD":{"symbol":"WILD","name":"Wilder World","externalId":null,"pageLink":"https://www.finder.com.au/how-to-buy-wilder-world"},"ELG":{"symbol":"ELG","name":"Escoin","externalId":null,"pageLink":"https://www.finder.com.au/how-to-buy-escoin-token"},"LAT":{"symbol":"LAT","name":"PlatON Network","externalId":null,"pageLink":"https://www.finder.com.au/how-to-buy-platon-network"},"TLM":{"symbol":"TLM","name":"Alien Worlds","externalId":null,"pageLink":"https://www.finder.com.au/how-to-buy-alien-worlds"},"STSOL":{"symbol":"STSOL","name":"Lido Staked SOL","externalId":null,"pageLink":"https://www.finder.com.au/how-to-buy-lido-staked-sol"},"XIDO":{"symbol":"XIDO","name":"Xido Finance","externalId":null,"pageLink":"https://www.finder.com.au/how-to-buy-xido-finance"},"XSGD":{"symbol":"XSGD","name":"XSGD","externalId":null,"pageLink":"https://www.finder.com.au/how-to-buy-xsgd"},"EURT":{"symbol":"EURT","name":"Euro Tether","externalId":null,"pageLink":"https://www.finder.com.au/how-to-buy-euro-tether"},"TON":{"symbol":"TON","name":"Tokamak Network","externalId":null,"pageLink":"https://www.finder.com.au/how-to-buy-tokamak-network"},"REGEN":{"symbol":"REGEN","name":"Regen","externalId":null,"pageLink":"https://www.finder.com.au/how-to-buy-regen"},"BFC":{"symbol":"BFC","name":"Bifrost","externalId":null,"pageLink":"https://www.finder.com.au/how-to-buy-bifrost"},"VVS":{"symbol":"VVS","name":"VVS Finance","externalId":null,"pageLink":"https://www.finder.com.au/how-to-buy-vvs-finance"},"MNGO":{"symbol":"MNGO","name":"Mango","externalId":null,"pageLink":"https://www.finder.com.au/how-to-buy-mango"},"MIMATIC":{"symbol":"MIMATIC","name":"MAI","externalId":null,"pageLink":"https://www.finder.com.au/how-to-buy-mai"},"RAIL":{"symbol":"RAIL","name":"Railgun","externalId":null,"pageLink":"https://www.finder.com.au/how-to-buy-railgun"},"COVAL":{"symbol":"COVAL","name":"Circuits of Value","externalId":null,"pageLink":"https://www.finder.com.au/how-to-buy-circuits-of-value"},"ATLAS":{"symbol":"ATLAS","name":"Star Atlas","externalId":null,"pageLink":"https://www.finder.com.au/how-to-buy-star-atlas"},"SFUND":{"symbol":"SFUND","name":"Seedify.fund","externalId":null,"pageLink":"https://www.finder.com.au/how-to-buy-seedify-fund"},"KILT":{"symbol":"KILT","name":"KILT Protocol","externalId":null,"pageLink":"https://www.finder.com.au/how-to-buy-kilt-protocol"},"FUSE":{"symbol":"FUSE","name":"Fuse","externalId":null,"pageLink":"https://www.finder.com.au/how-to-buy-fuse"},"RBN":{"symbol":"RBN","name":"Ribbon Finance","externalId":null,"pageLink":"https://www.finder.com.au/how-to-buy-ribbon-finance"},"BEZOGE":{"symbol":"BEZOGE","name":"Bezoge Earth","externalId":null,"pageLink":"https://www.finder.com.au/how-to-buy-bezoge-earth"},"XAVA":{"symbol":"XAVA","name":"Avalaunch","externalId":null,"pageLink":"https://www.finder.com.au/how-to-buy-avalaunch"},"AETHC":{"symbol":"AETHC","name":"Ankr Reward-Bearing Staked ETH","externalId":null,"pageLink":"https://www.finder.com.au/how-to-buy-ankr-reward-bearing-staked-eth"},"SOV":{"symbol":"SOV","name":"Sovryn","externalId":null,"pageLink":"https://www.finder.com.au/how-to-buy-sovryn"},"ASTROC":{"symbol":"ASTROC","name":"Astroport Classic","externalId":null,"pageLink":"https://www.finder.com.au/how-to-buy-astroport"},"XMON":{"symbol":"XMON","name":"XMON","externalId":null,"pageLink":"https://www.finder.com.au/how-to-buy-xmon"},"ROME":{"symbol":"ROME","name":"Rome","externalId":null,"pageLink":"https://www.finder.com.au/how-to-buy-rome"},"VLXPAD":{"symbol":"VLXPAD","name":"VelasPad","externalId":null,"pageLink":"https://www.finder.com.au/how-to-buy-velaspad"},"PRE":{"symbol":"PRE","name":"Presearch","externalId":null,"pageLink":"https://www.finder.com.au/how-to-buy-presearch"},"TRU":{"symbol":"TRU","name":"TrueFi","externalId":null,"pageLink":"https://www.finder.com.au/how-to-buy-truefi"},"FEG":{"symbol":"FEG","name":"FEG","externalId":null,"pageLink":"https://www.finder.com.au/how-to-buy-feg-token"},"COC":{"symbol":"COC","name":"Coin of the champions","externalId":null,"pageLink":"https://www.finder.com.au/how-to-buy-coin-of-the-champions"},"BZZ":{"symbol":"BZZ","name":"Swarm","externalId":null,"pageLink":"https://www.finder.com.au/how-to-buy-swarm"},"GFARM2″:{"symbol":"GFARM2″,"name":"Gains Farm","externalId":null,"pageLink":"https://www.finder.com.au/how-to-buy-gains-farm"},"GHST":{"symbol":"GHST","name":"Aavegotchi","externalId":null,"pageLink":"https://www.finder.com.au/how-to-buy-aavegotchi"},"C20″:{"symbol":"C20″,"name":"CRYPTO20″,"externalId":null,"pageLink":"https://www.finder.com.au/how-to-buy-crypto20″},"BTSE":{"symbol":"BTSE","name":"BTSE Token","externalId":null,"pageLink":"https://www.finder.com.au/how-to-buy-btse-token"},"WCFG":{"symbol":"WCFG","name":"Wrapped Centrifuge","externalId":null,"pageLink":"https://www.finder.com.au/how-to-buy-wrapped-centrifuge"},"SOS":{"symbol":"SOS","name":"OpenDAO","externalId":null,"pageLink":"https://www.finder.com.au/how-to-buy-opendao"},"XDG":{"symbol":"XDG","name":"Decentral Games Governance","externalId":null,"pageLink":"https://www.finder.com.au/how-to-buy-decentral-games-governance"},"BSW":{"symbol":"BSW","name":"Biswap","externalId":null,"pageLink":"https://www.finder.com.au/how-to-buy-biswap"},"PRO":{"symbol":"PRO","name":"Propy","externalId":null,"pageLink":"https://www.finder.com.au/how-to-buy-propy"},"NCT":{"symbol":"NCT","name":"PolySwarm","externalId":null,"pageLink":"https://www.finder.com.au/how-to-buy-polyswarm"},"HEZ":{"symbol":"HEZ","name":"Hermez Network","externalId":null,"pageLink":"https://www.finder.com.au/how-to-buy-hermez-network"},"VXV":{"symbol":"VXV","name":"Vectorspace AI","externalId":null,"pageLink":"https://www.finder.com.au/how-to-buy-vectorspace-ai"},"RDPX":{"symbol":"RDPX","name":"Dopex Rebate","externalId":null,"pageLink":"https://www.finder.com.au/how-to-buy-dopex-rebate-token"},"QI":{"symbol":"QI","name":"BENQI","externalId":null,"pageLink":"https://www.finder.com.au/how-to-buy-benqi"},"USDX":{"symbol":"USDX","name":"USDX","externalId":null,"pageLink":"https://www.finder.com.au/how-to-buy-usdx"},"FIDA":{"symbol":"FIDA","name":"Bonfida","externalId":null,"pageLink":"https://www.finder.com.au/how-to-buy-bonfida"},"IBEUR":{"symbol":"IBEUR","name":"Iron Bank EURO","externalId":null,"pageLink":"https://www.finder.com.au/how-to-buy-iron-bank-euro"},"KNCL":{"symbol":"KNCL","name":"Kyber Network Crystal Legacy","externalId":null,"pageLink":"https://www.finder.com.au/how-to-buy-kyber-network-crystal-legacy"},"BDX":{"symbol":"BDX","name":"Beldex","externalId":null,"pageLink":"https://www.finder.com.au/how-to-buy-beldex"},"NCR":{"symbol":"NCR","name":"Neos Credits","externalId":null,"pageLink":"https://www.finder.com.au/how-to-buy-neos-credits"},"KOGE":{"symbol":"KOGE","name":"BNB48 Club","externalId":null,"pageLink":"https://www.finder.com.au/how-to-buy-bnb48-club-token"},"PEAK":{"symbol":"PEAK","name":"PEAKDEFI","externalId":null,"pageLink":"https://www.finder.com.au/how-to-buy-peakdefi"},"AURY":{"symbol":"AURY","name":"Aurory","externalId":null,"pageLink":"https://www.finder.com.au/how-to-buy-aurory"},"BETA":{"symbol":"BETA","name":"Beta Finance","externalId":null,"pageLink":"https://www.finder.com.au/how-to-buy-beta-finance"},"STRONG":{"symbol":"STRONG","name":"Strong","externalId":null,"pageLink":"https://www.finder.com.au/how-to-buy-strong"},"XCAD":{"symbol":"XCAD","name":"XCAD Network","externalId":null,"pageLink":"https://www.finder.com.au/how-to-buy-xcad-network"},"TLOS":{"symbol":"TLOS","name":"Telos","externalId":null,"pageLink":"https://www.finder.com.au/how-to-buy-telos"},"KIRO":{"symbol":"KIRO","name":"Kirobo","externalId":null,"pageLink":"https://www.finder.com.au/how-to-buy-kirobo"},"EURS":{"symbol":"EURS","name":"STASIS EURO","externalId":null,"pageLink":"https://www.finder.com.au/how-to-buy-stasis-euro"},"RARE":{"symbol":"RARE","name":"SuperRare","externalId":null,"pageLink":"https://www.finder.com.au/how-to-buy-superrare"},"SAITO":{"symbol":"SAITO","name":"Saito","externalId":null,"pageLink":"https://www.finder.com.au/how-to-buy-saito"},"QANX":{"symbol":"QANX","name":"QANplatform","externalId":null,"pageLink":"https://www.finder.com.au/how-to-buy-qanplatform"},"SCP":{"symbol":"SCP","name":"ScPrime","externalId":null,"pageLink":"https://www.finder.com.au/how-to-buy-scprime"},"DEP":{"symbol":"DEP","name":"DEAPCOIN","externalId":null,"pageLink":"https://www.finder.com.au/how-to-buy-deapcoin"},"ETH2X-FLI":{"symbol":"ETH2X-FLI","name":"Index Coop – ETH 2x Flexible Leverage Index","externalId":null,"pageLink":"https://www.finder.com.au/how-to-buy-index-coop-eth-2x-flexible-leverage-index"},"DERO":{"symbol":"DERO","name":"Dero","externalId":null,"pageLink":"https://www.finder.com.au/how-to-buy-dero"},"AIOZ":{"symbol":"AIOZ","name":"AIOZ Network","externalId":null,"pageLink":"https://www.finder.com.au/how-to-buy-aioz-network"},"ZCX":{"symbol":"ZCX","name":"Unizen","externalId":null,"pageLink":"https://www.finder.com.au/how-to-buy-unizen"},"CUDOS":{"symbol":"CUDOS","name":"Cudos","externalId":null,"pageLink":"https://www.finder.com.au/how-to-buy-cudos"},"AGLD":{"symbol":"AGLD","name":"Adventure Gold","externalId":null,"pageLink":"https://www.finder.com.au/how-to-buy-adventure-gold"},"QUACK":{"symbol":"QUACK","name":"Rich Quack","externalId":null,"pageLink":"https://www.finder.com.au/how-to-buy-rich-quack"},"SCNSOL":{"symbol":"SCNSOL","name":"Socean Staked Sol","externalId":null,"pageLink":"https://www.finder.com.au/how-to-buy-socean-staked-sol"},"GEIST":{"symbol":"GEIST","name":"Geist Finance","externalId":null,"pageLink":"https://www.finder.com.au/how-to-buy-geist-finance"},"ATOLO":{"symbol":"ATOLO","name":"RIZON","externalId":null,"pageLink":"https://www.finder.com.au/how-to-buy-rizon"},"SLIM":{"symbol":"SLIM","name":"Solanium","externalId":null,"pageLink":"https://www.finder.com.au/how-to-buy-solanium"},"CUSD":{"symbol":"CUSD","name":"Celo Dollar","externalId":null,"pageLink":"https://www.finder.com.au/how-to-buy-celo-dollar"},"CHESS":{"symbol":"CHESS","name":"Tranchess","externalId":null,"pageLink":"https://www.finder.com.au/how-to-buy-tranchess"},"SAMO":{"symbol":"SAMO","name":"Samoyedcoin","externalId":null,"pageLink":"https://www.finder.com.au/how-to-buy-samoyedcoin"},"ATA":{"symbol":"ATA","name":"Automata","externalId":null,"pageLink":"https://www.finder.com.au/how-to-buy-automata"},"SEUR":{"symbol":"SEUR","name":"sEUR","externalId":null,"pageLink":"https://www.finder.com.au/how-to-buy-seur"},"LQTY":{"symbol":"LQTY","name":"Liquity","externalId":null,"pageLink":"https://www.finder.com.au/how-to-buy-liquity"},"IN":{"symbol":"IN","name":"Invictus","externalId":null,"pageLink":"https://www.finder.com.au/how-to-buy-invictus"},"GZONE":{"symbol":"GZONE","name":"GameZone","externalId":null,"pageLink":"https://www.finder.com.au/how-to-buy-gamezone"},"GODS":{"symbol":"GODS","name":"Gods Unchained","externalId":null,"pageLink":"https://www.finder.com.au/how-to-buy-gods-unchained"},"SPIRIT":{"symbol":"SPIRIT","name":"SpiritSwap","externalId":null,"pageLink":"https://www.finder.com.au/how-to-buy-spiritswap"},"VOXEL":{"symbol":"VOXEL","name":"Voxies","externalId":null,"pageLink":"https://www.finder.com.au/how-to-buy-voxies"},"DVPN":{"symbol":"DVPN","name":"Sentinel","externalId":null,"pageLink":"https://www.finder.com.au/how-to-buy-sentinel"},"ALEPH":{"symbol":"ALEPH","name":"Aleph.im","externalId":null,"pageLink":"https://www.finder.com.au/how-to-buy-aleph-im"},"DERC":{"symbol":"DERC","name":"DeRace","externalId":null,"pageLink":"https://www.finder.com.au/how-to-buy-derace"},"BOSON":{"symbol":"BOSON","name":"Boson Protocol","externalId":null,"pageLink":"https://www.finder.com.au/how-to-buy-boson-protocol"},"CUBE":{"symbol":"CUBE","name":"Somnium Space CUBEs","externalId":null,"pageLink":"https://www.finder.com.au/how-to-buy-somnium-space-cubes"},"SWP":{"symbol":"SWP","name":"Kava Swap","externalId":null,"pageLink":"https://www.finder.com.au/how-to-buy-kava-swap"},"AQT":{"symbol":"AQT","name":"Alpha Quark","externalId":null,"pageLink":"https://www.finder.com.au/how-to-buy-alpha-quark-token"},"WOOP":{"symbol":"WOOP","name":"Woonkly Power","externalId":null,"pageLink":"https://www.finder.com.au/how-to-buy-woonkly-power"},"GF":{"symbol":"GF","name":"GuildFi","externalId":null,"pageLink":"https://www.finder.com.au/how-to-buy-guildfi"},"HI":{"symbol":"HI","name":"hi Dollar","externalId":null,"pageLink":"https://www.finder.com.au/how-to-buy-hi-dollar"},"CMDX":{"symbol":"CMDX","name":"Comdex","externalId":null,"pageLink":"https://www.finder.com.au/how-to-buy-comdex"},"YLDY":{"symbol":"YLDY","name":"Yieldly","externalId":null,"pageLink":"https://www.finder.com.au/how-to-buy-yieldly"},"FOX":{"symbol":"FOX","name":"ShapeShift FOX","externalId":null,"pageLink":"https://www.finder.com.au/how-to-buy-shapeshift-fox-token"},"HUNT":{"symbol":"HUNT","name":"Hunt","externalId":null,"pageLink":"https://www.finder.com.au/how-to-buy-hunt"},"KOIN":{"symbol":"KOIN","name":"Koinos","externalId":null,"pageLink":"https://www.finder.com.au/how-to-buy-koinos"},"ALU":{"symbol":"ALU","name":"Altura","externalId":null,"pageLink":"https://www.finder.com.au/how-to-buy-altura"},"LCX":{"symbol":"LCX","name":"LCX","externalId":null,"pageLink":"https://www.finder.com.au/how-to-buy-lcx"},"RAI":{"symbol":"RAI","name":"Rai Reflex Index","externalId":null,"pageLink":"https://www.finder.com.au/how-to-buy-rai-reflex-index"},"MUSD":{"symbol":"MUSD","name":"mStable USD","externalId":null,"pageLink":"https://www.finder.com.au/how-to-buy-mstable-usd"},"TRYB":{"symbol":"TRYB","name":"BiLira","externalId":null,"pageLink":"https://www.finder.com.au/how-to-buy-bilira"},"ALPACA":{"symbol":"ALPACA","name":"Alpaca Finance","externalId":null,"pageLink":"https://www.finder.com.au/how-to-buy-alpaca-finance"},"MIX":{"symbol":"MIX","name":"MixMarvel","externalId":null,"pageLink":"https://www.finder.com.au/how-to-buy-mixmarvel"},"LGCY":{"symbol":"LGCY","name":"LGCY Network","externalId":null,"pageLink":"https://www.finder.com.au/how-to-buy-lgcy-network"},"DVF":{"symbol":"DVF","name":"DeversiFi","externalId":null,"pageLink":"https://www.finder.com.au/how-to-buy-dvf"},"KAR":{"symbol":"KAR","name":"Karura","externalId":null,"pageLink":"https://www.finder.com.au/how-to-buy-karura"},"CRA":{"symbol":"CRA","name":"Crabada","externalId":null,"pageLink":"https://www.finder.com.au/how-to-buy-crabada"},"NIF":{"symbol":"NIF","name":"Unifty","externalId":null,"pageLink":"https://www.finder.com.au/how-to-buy-unifty"},"DGAT":{"symbol":"DGAT","name":"Doge Army","externalId":null,"pageLink":"https://www.finder.com.au/how-to-buy-doge-army-token"},"MAGIC":{"symbol":"MAGIC","name":"Magic","externalId":null,"pageLink":"https://www.finder.com.au/how-to-buy-magic"},"BCOIN":{"symbol":"BCOIN","name":"BombCrypto","externalId":null,"pageLink":"https://www.finder.com.au/how-to-buy-bomber-coin"},"GRID":{"symbol":"GRID","name":"GridPlus [OLD]","externalId":2134,"pageLink":"https://www.finder.com.au/how-to-buy-gridplus"},"TPT":{"symbol":"TPT","name":"TokenPocket Token","externalId":null,"pageLink":"https://www.finder.com.au/how-to-buy-token-pocket"},"COCOS":{"symbol":"COCOS","name":"COCOS BCX","externalId":null,"pageLink":"https://www.finder.com.au/how-to-buy-cocos-bcx"},"MINE":{"symbol":"MINE","name":"Pylon Protocol","externalId":null,"pageLink":"https://www.finder.com.au/how-to-buy-pylon-protocol"},"EROWAN":{"symbol":"EROWAN","name":"Sifchain","externalId":null,"pageLink":"https://www.finder.com.au/how-to-buy-sifchain"},"POSI":{"symbol":"POSI","name":"Position","externalId":null,"pageLink":"https://www.finder.com.au/how-to-buy-position-token"},"SHFT":{"symbol":"SHFT","name":"Shyft Network","externalId":null,"pageLink":"https://www.finder.com.au/how-to-buy-shyft-network"},"EDEN":{"symbol":"EDEN","name":"EDEN","externalId":null,"pageLink":"https://www.finder.com.au/how-to-buy-eden"},"SDN":{"symbol":"SDN","name":"Shiden Network","externalId":null,"pageLink":"https://www.finder.com.au/how-to-buy-shiden-network"},"SAI":{"symbol":"SAI","name":"Sai","externalId":null,"pageLink":"https://www.finder.com.au/how-to-buy-sai"},"XFT":{"symbol":"XFT","name":"Offshift","externalId":null,"pageLink":"https://www.finder.com.au/how-to-buy-offshift"},"GYEN":{"symbol":"GYEN","name":"GYEN","externalId":null,"pageLink":"https://www.finder.com.au/how-to-buy-gyen"},"IDIA":{"symbol":"IDIA","name":"Impossible Finance Launchpad","externalId":null,"pageLink":"https://www.finder.com.au/how-to-buy-impossible-decentralized-incubator-access"},"XDATA":{"symbol":"XDATA","name":"Streamr XDATA","externalId":null,"pageLink":"https://www.finder.com.au/how-to-buy-streamr-xdata"},"MUTE":{"symbol":"MUTE","name":"Mute","externalId":null,"pageLink":"https://www.finder.com.au/how-to-buy-mute"},"ZINU":{"symbol":"ZINU","name":"Zombie Inu","externalId":null,"pageLink":"https://www.finder.com.au/how-to-buy-zombie-inu"},"METAV":{"symbol":"METAV","name":"MetaVPad","externalId":null,"pageLink":"https://www.finder.com.au/how-to-buy-metavpad"},"DFL":{"symbol":"DFL","name":"DeFi Land","externalId":null,"pageLink":"https://www.finder.com.au/how-to-buy-defi-land"},"CIV":{"symbol":"CIV","name":"Civilization","externalId":null,"pageLink":"https://www.finder.com.au/how-to-buy-civilization"},"BANANA":{"symbol":"BANANA","name":"ApeSwap","externalId":null,"pageLink":"https://www.finder.com.au/how-to-buy-apeswap-finance"},"QUARTZ":{"symbol":"QUARTZ","name":"Sandclock","externalId":null,"pageLink":"https://www.finder.com.au/how-to-buy-sandclock"},"GFI":{"symbol":"GFI","name":"Goldfinch","externalId":null,"pageLink":"https://www.finder.com.au/how-to-buy-goldfinch"},"DEPO":{"symbol":"DEPO","name":"Depo","externalId":null,"pageLink":"https://www.finder.com.au/how-to-buy-depo"},"MIMO":{"symbol":"MIMO","name":"Mimo Governance","externalId":null,"pageLink":"https://www.finder.com.au/how-to-buy-mimo-parallel-governance-token"},"OOKI":{"symbol":"OOKI","name":"Ooki","externalId":null,"pageLink":"https://www.finder.com.au/how-to-buy-ooki"},"HYDRA":{"symbol":"HYDRA","name":"Hydra","externalId":null,"pageLink":"https://www.finder.com.au/how-to-buy-hydra"},"OVR":{"symbol":"OVR","name":"Ovr","externalId":null,"pageLink":"https://www.finder.com.au/how-to-buy-ovr"},"FORTH":{"symbol":"FORTH","name":"Ampleforth Governance","externalId":null,"pageLink":"https://www.finder.com.au/how-to-buy-ampleforth-governance-token"},"PSWAP":{"symbol":"PSWAP","name":"Polkaswap","externalId":null,"pageLink":"https://www.finder.com.au/how-to-buy-polkaswap"},"TABOO":{"symbol":"TABOO","name":"Taboo","externalId":null,"pageLink":"https://www.finder.com.au/how-to-buy-taboo-token"},"PSP":{"symbol":"PSP","name":"ParaSwap","externalId":null,"pageLink":"https://www.finder.com.au/how-to-buy-paraswap"},"SIX":{"symbol":"SIX","name":"SIX Network","externalId":null,"pageLink":"https://www.finder.com.au/how-to-buy-six-network"},"VIPER":{"symbol":"VIPER","name":"Viper","externalId":null,"pageLink":"https://www.finder.com.au/how-to-buy-viper"},"HOO":{"symbol":"HOO","name":"Hoo","externalId":null,"pageLink":"https://www.finder.com.au/how-to-buy-hoo-token"},"GM":{"symbol":"GM","name":"GM","externalId":null,"pageLink":"https://www.finder.com.au/how-to-buy-gm"},"URUS":{"symbol":"URUS","name":"Aurox","externalId":null,"pageLink":"https://www.finder.com.au/how-to-buy-aurox-token"},"CQT":{"symbol":"CQT","name":"Covalent","externalId":null,"pageLink":"https://www.finder.com.au/how-to-buy-covalent"},"NGC":{"symbol":"NGC","name":"NAGA","externalId":2305,"pageLink":"https://www.finder.com.au/how-to-buy-naga"},"SPS":{"symbol":"SPS","name":"Splintershards","externalId":null,"pageLink":"https://www.finder.com.au/how-to-buy-splinterlands"},"BMX":{"symbol":"BMX","name":"BitMart","externalId":null,"pageLink":"https://www.finder.com.au/how-to-buy-bitmart-token"},"SPA":{"symbol":"SPA","name":"Sperax","externalId":null,"pageLink":"https://www.finder.com.au/how-to-buy-sperax"},"LBA":{"symbol":"LBA","name":"Libra Credit","externalId":null,"pageLink":"https://www.finder.com.au/how-to-buy-libratoken"},"POKT":{"symbol":"POKT","name":"Pocket Network","externalId":null,"pageLink":"https://www.finder.com.au/how-to-buy-pocket-network"},"AURORA":{"symbol":"AURORA","name":"Aurora","externalId":null,"pageLink":"https://www.finder.com.au/how-to-buy-aurora"},"SAPP":{"symbol":"SAPP","name":"Sapphire","externalId":null,"pageLink":"https://www.finder.com.au/how-to-buy-sapphire"},"GTC":{"symbol":"GTC","name":"Gitcoin","externalId":null,"pageLink":"https://www.finder.com.au/how-to-buy-gitcoin"},"TEMPLE":{"symbol":"TEMPLE","name":"TempleDAO","externalId":null,"pageLink":"https://www.finder.com.au/how-to-buy-templedao"},"SBR":{"symbol":"SBR","name":"Saber","externalId":null,"pageLink":"https://www.finder.com.au/how-to-buy-saber"},"STT":{"symbol":"STT","name":"StarTerra","externalId":null,"pageLink":"https://www.finder.com.au/how-to-buy-starterra"},"SAFE":{"symbol":"SAFE","name":"SafeCoin","externalId":null,"pageLink":"https://www.finder.com.au/how-to-buy-safecoin"},"LOOMOLD":{"symbol":"LOOMOLD","name":"Loom Network (OLD)","externalId":null,"pageLink":"https://www.finder.com.au/how-to-buy-loom-network-old"},"ROUTE":{"symbol":"ROUTE","name":"Router Protocol","externalId":null,"pageLink":"https://www.finder.com.au/how-to-buy-router-protocol"},"CARDS":{"symbol":"CARDS","name":"Cardstarter","externalId":null,"pageLink":"https://www.finder.com.au/how-to-buy-cardstarter"},"NMX":{"symbol":"NMX","name":"Nominex","externalId":null,"pageLink":"https://www.finder.com.au/how-to-buy-nominex"},"JET":{"symbol":"JET","name":"JET","externalId":null,"pageLink":"https://www.finder.com.au/how-to-buy-jet"},"FODL":{"symbol":"FODL","name":"Fodl Finance","externalId":null,"pageLink":"https://www.finder.com.au/how-to-buy-fodl-finance"},"PBX":{"symbol":"PBX","name":"Paribus","externalId":null,"pageLink":"https://www.finder.com.au/how-to-buy-paribus"},"ADAPAD":{"symbol":"ADAPAD","name":"ADAPad","externalId":null,"pageLink":"https://www.finder.com.au/how-to-buy-adapad"},"APE":{"symbol":"APE","name":"ApeCoin","externalId":null,"pageLink":"https://www.finder.com.au/how-to-buy-apecoin"},"GMT":{"symbol":"GMT","name":"STEPN","externalId":null,"pageLink":"https://www.finder.com.au/how-to-buy-stepn"},"GST-SOL":{"symbol":"GST-SOL","name":"STEPN Green Satoshi Token on Solana","externalId":null,"pageLink":"https://www.finder.com.au/how-to-buy-green-satoshi-token"},"LUNC":{"symbol":"LUNC","name":"Wrapped Terra Classic","externalId":null,"pageLink":"https://www.finder.com.au/how-to-buy-wrapped-luna"},"TAUD":{"symbol":"TAUD","name":"TrueAUD","externalId":null,"pageLink":"https://www.finder.com.au/how-to-buy-taud"},"SETH":{"symbol":"SETH","name":"sETH","externalId":null,"pageLink":"https://www.finder.com.au/how-to-buy-seth"},"PLU":{"symbol":"PLU","name":"Pluton","externalId":null,"pageLink":"https://www.finder.com.au/how-to-buy-pluton"},"ASM":{"symbol":"ASM","name":"Assemble Protocol","externalId":null,"pageLink":"https://www.finder.com.au/how-to-buy-assemble-protocol"},"AVT":{"symbol":"AVT","name":"Aventus","externalId":null,"pageLink":"https://www.finder.com.au/how-to-buy-aventus"},"BTRST":{"symbol":"BTRST","name":"Braintrust","externalId":null,"pageLink":"https://www.finder.com.au/how-to-buy-braintrust"},"CRPT":{"symbol":"CRPT","name":"Crypterium","externalId":null,"pageLink":"https://www.finder.com.au/how-to-buy-crypterium"},"CTX":{"symbol":"CTX","name":"Cryptex Finance","externalId":null,"pageLink":"https://www.finder.com.au/how-to-buy-cryptex-finance"},"HIGH":{"symbol":"HIGH","name":"Highstreet","externalId":null,"pageLink":"https://www.finder.com.au/how-to-buy-highstreet"},"INV":{"symbol":"INV","name":"Inverse Finance","externalId":null,"pageLink":"https://www.finder.com.au/how-to-buy-inverse-finance"},"KRL":{"symbol":"KRL","name":"KRYLL","externalId":null,"pageLink":"https://www.finder.com.au/how-to-buy-kryll"},"MPL":{"symbol":"MPL","name":"Maple","externalId":null,"pageLink":"https://www.finder.com.au/how-to-buy-maple"},"MDT":{"symbol":"MDT","name":"Measurable Data","externalId":null,"pageLink":"https://www.finder.com.au/how-to-buy-measurable-data-token"},"MCO2″:{"symbol":"MCO2″,"name":"Moss Carbon Credit","externalId":null,"pageLink":"https://www.finder.com.au/how-to-buy-moss-carbon-credit"},"ORCA":{"symbol":"ORCA","name":"Orca","externalId":null,"pageLink":"https://www.finder.com.au/how-to-buy-orca"},"UPI":{"symbol":"UPI","name":"Pawtocol","externalId":null,"pageLink":"https://www.finder.com.au/how-to-buy-pawtocol"},"SHPING":{"symbol":"SHPING","name":"Shping","externalId":null,"pageLink":"https://www.finder.com.au/how-to-buy-shping-coin"},"TBTC":{"symbol":"TBTC","name":"tBTC","externalId":null,"pageLink":"https://www.finder.com.au/how-to-buy-tbtc"},"CBETH":{"symbol":"CBETH","name":"Coinbase Wrapped Staked ETH","externalId":null,"pageLink":"https://www.finder.com.au/how-to-buy-coinbase-wrapped-staked-eth"},"ETHW":{"symbol":"ETHW","name":"Ethereum PoW","externalId":null,"pageLink":"https://www.finder.com.au/how-to-buy-ethereum-pow"}},"cryptoAssetsUrl":"https://www.finder.com.au/parent-theme/crypto/f21b/static"}